Bathroom Pak --- [3 bars]
Just Do It Pak --- [24 Bars]
Gentle yet effective, this mango black soap has a wide range of uses and benefits. Our black soap is handmade from traditionally sourced ingredients in Ghana. It uses by-products from shea butter production, making this mango black soap a circular economy product.
Please note: You may receive a rectangular or oval shaped soap.
Lather up the bar in your hands before using it on your face, body, or hair. For added exfoliation, you can use the bar directly on your skin. Rinse thoroughly with warm water. Follow up with your favourite shea body lotion or conditioner to lock in moisture.
MANGO BLACK SOAP BAR ALL-NATURAL INGREDIENTS
Coconut Oil
Shea Butter
Neem Oil
Water
Cocoa & Shea Potash (Lye)
Mango
These traditional hand-made bars are individually pressed into traditional molds. The weight varies slightly from 125 grams to 150 grams (4.4 – 5.3 oz).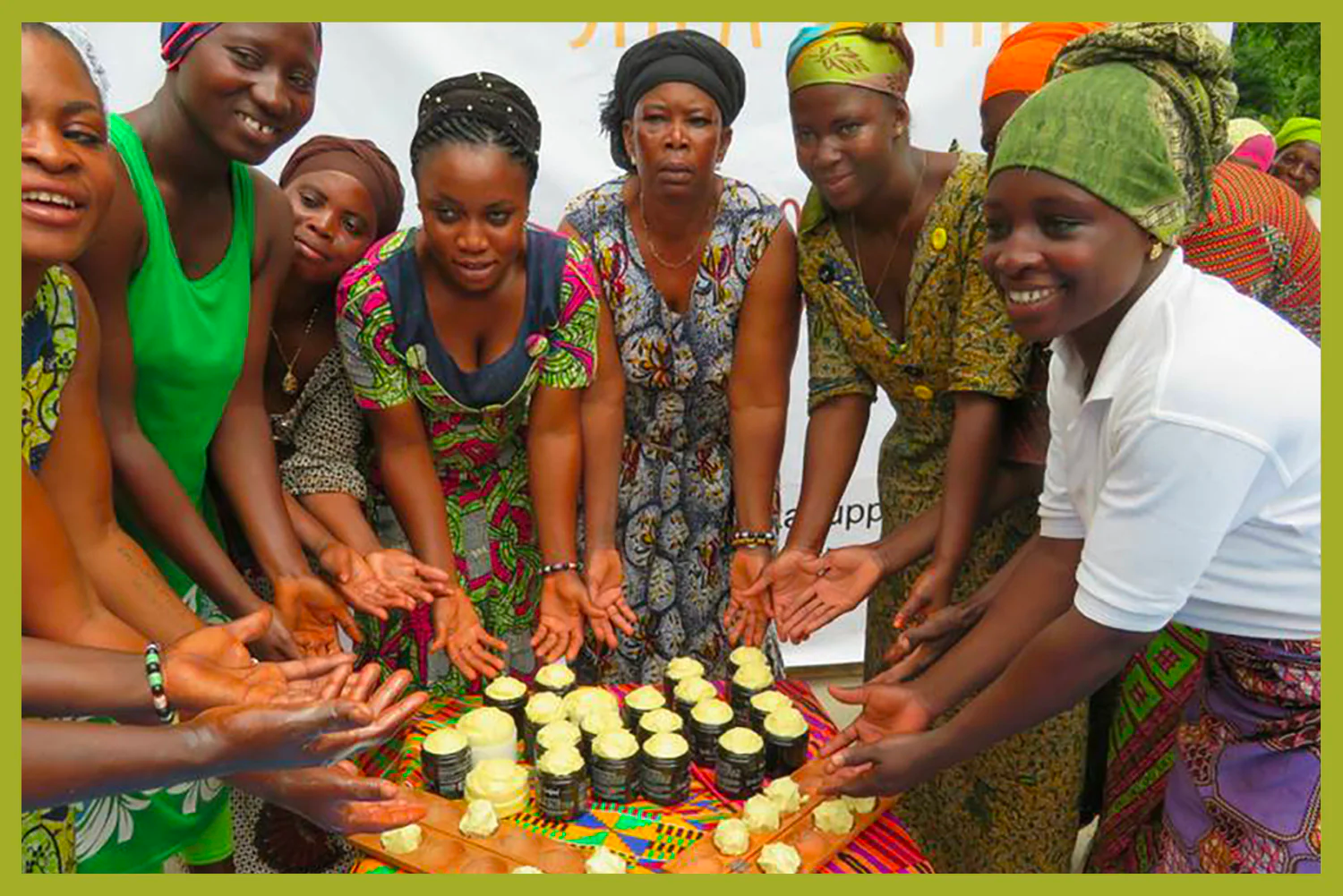 Handcrafted by women in Ghana using age-old techniques passed down through generations. Centuries of practice has taught them how to extract every bit of goodness from the shea nut, and that quality is now passed on in every package of shea butter and all the products made from it.
We ship worldwide from our fulfillment centre in North America. At checkout you can see shipping options and costs. If you would like to arrange your own shipping please select warehouse pickup and send us an email to confirm. We can provide you with shipping and pickup details for your courier of choice. We hope you love your Baraka products. If you are unsatisfied for any reason though, we offer no hassle returns with no time limit, just
contact us
.
HOW BLACK SOAP IS MADE
Black Soap is an incredible product that is just starting to be known and used in North America.
Ghanaian women have been making black soap with shea butter for generations. Taught by their mothers and grandmothers as they were growing up, Ghanaian women make and use black soap.
Follow along in this video as we interview Amina Yussif where she explains how it is made and how it is part of the traditional shea butter process.
HANDCRAFTED BLACK SOAP
FROM OUR HANDS TO YOURS
Baraka Black Soap is handmade from pure, natural, and traditionally sourced ingredients by hard-working Ghanaian women. Truly a circular economy product, Baraka Black Soap uses by-products from shea butter production, including natural lye sourced from the ashes.
ALL NATURAL
No chemicals, additives, animal testing, or harsh industrial processing. Just pure, natural black soap.
COMMUNITY IMPACT
Every time you purchase Baraka's black soap you have a direct impact on the women, families, and communities in northern Ghana. Not only does your order provide the dignity of income to hardworking women but helps support educational and economic projects in the community.
BENEFITS
Gentle yet effective, black soap has a wide range of benefits:
Natural exfoliant for smoother skin
Antimicrobial properties that can help with acne
Rich in vitamins A & E
Antibacterial and anti-fungal properties
Contains shea butter and coconut oil to moisturize the skin
Can help soothe skin irritations
This soap also contains neem oil which is high in vitamin E and fatty acids to heal dry, cracked skin. It has been shown to soothe skin and combat signs of aging.
Learn about the amazing benefits of using Black Soap  here .
People Love our
Baraka Mango Black Soap
GOOD FOR YOU, GOOD FOR THE WOMEN, GOOD FOR THE ENVIRONMENT

Handmade

Natural
Cruelty Free

Chemical Free
COMMUNITY SOURCED
FAIR TRADE & WAGES
Sign Up
Be the first to get special offers and product knowledge - Straight to your inbox
Created using