AWARDS & ACHIEVEMENTS
The Baraka business model, fueled by amazing customers, hardworking women in Ghana and an incredible team of wonderful people working inside Baraka, have been recognized for a number of awards. We take pride in them and you should too – because without our customers, their customers and the Baraka community none of this would have happened.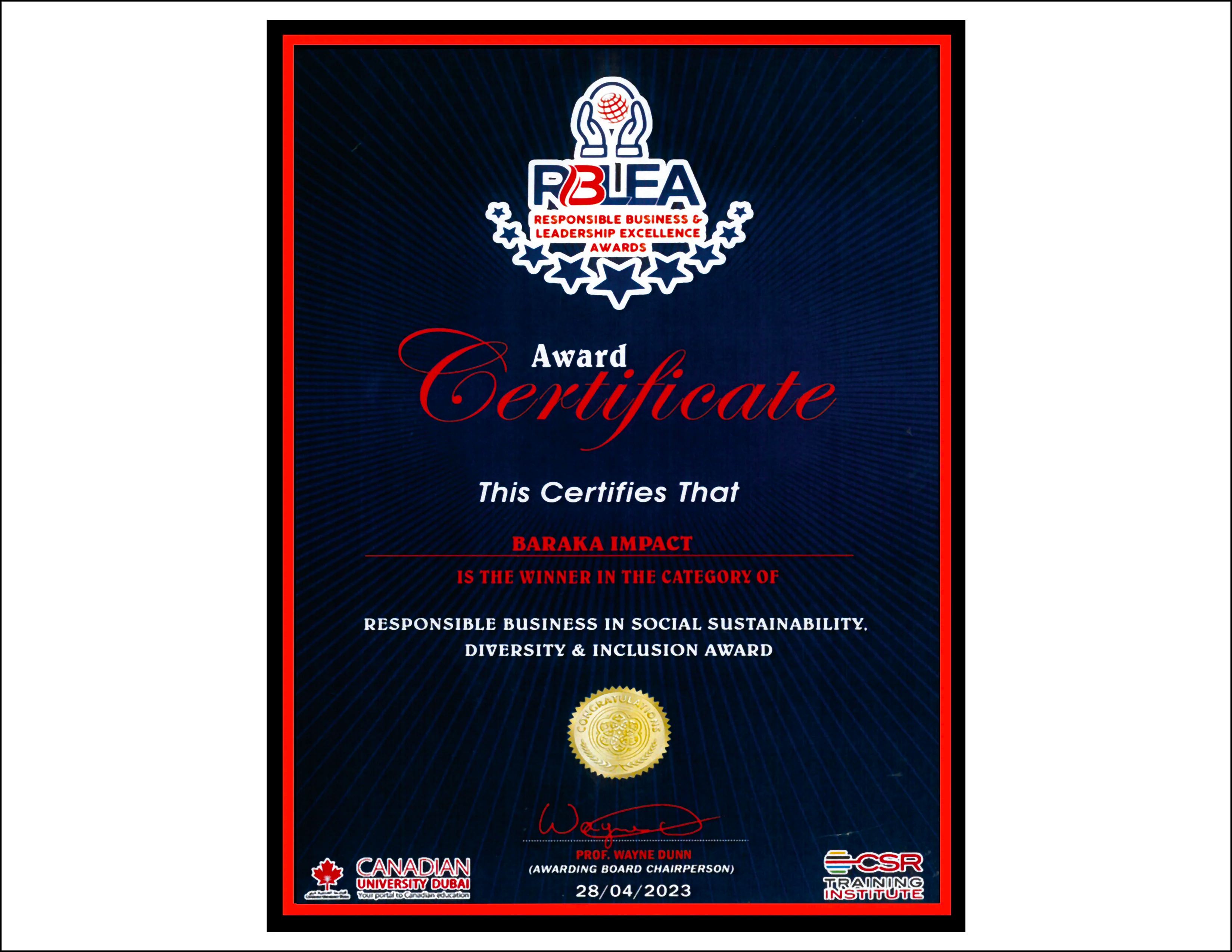 BARAKA WINS SOCIAL SUSTAINABILITY, DIVERSITY AND INCLUSION AWARD AT 2023 RESPONSIBLE BUSINESS & LEADERSHIP EXCELENCE AWARDS
Baraka was awarded the Social Sustainability, Diversity and Inclusion Award at Ghana's Responsible Business and Leadership Excellence Awards Ceremony (RBLEA) 2023.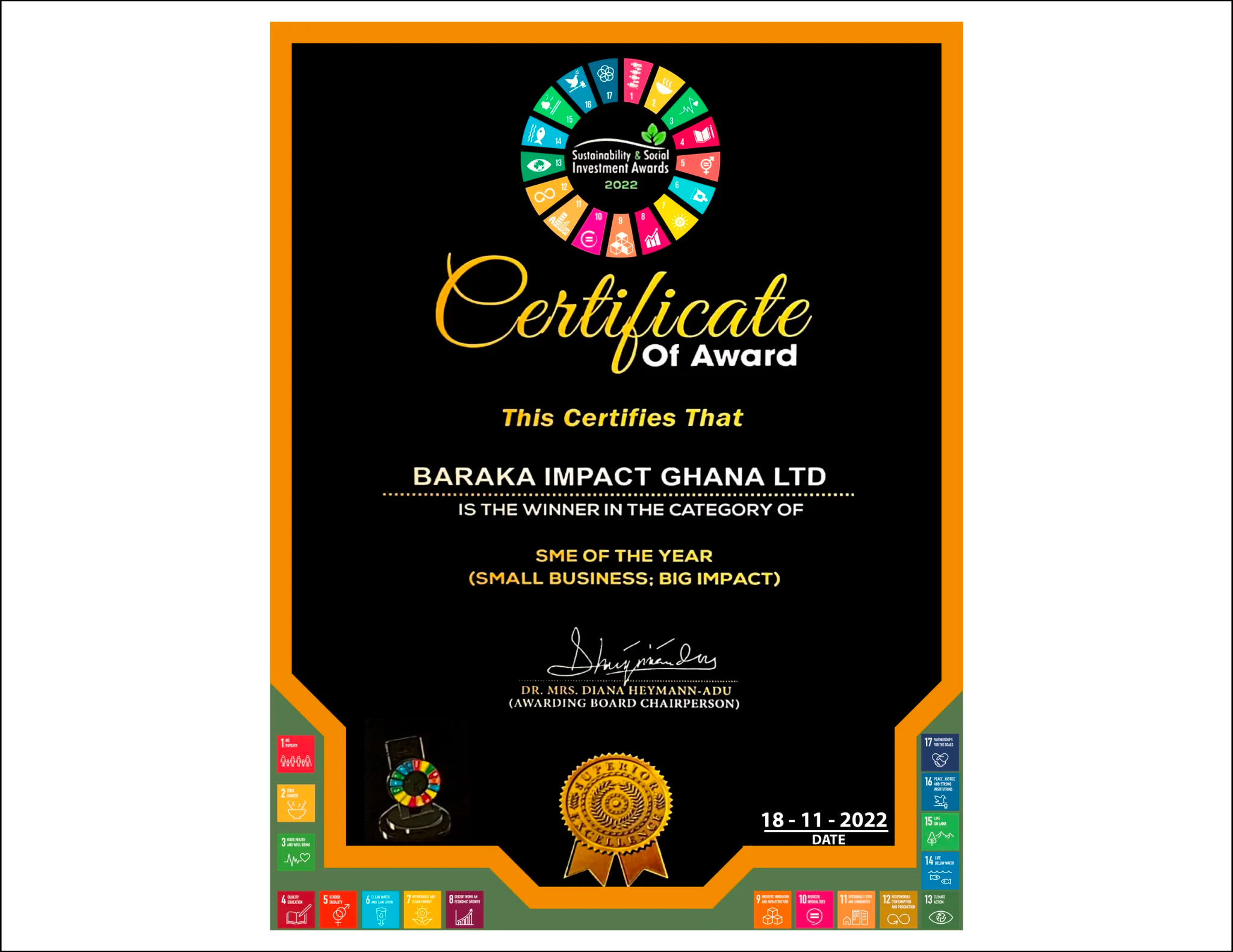 SME OF THE YEAR FOR SUSTAINABILITY & SOCIAL INVESTMENT
Sustainability & Social Investment Awards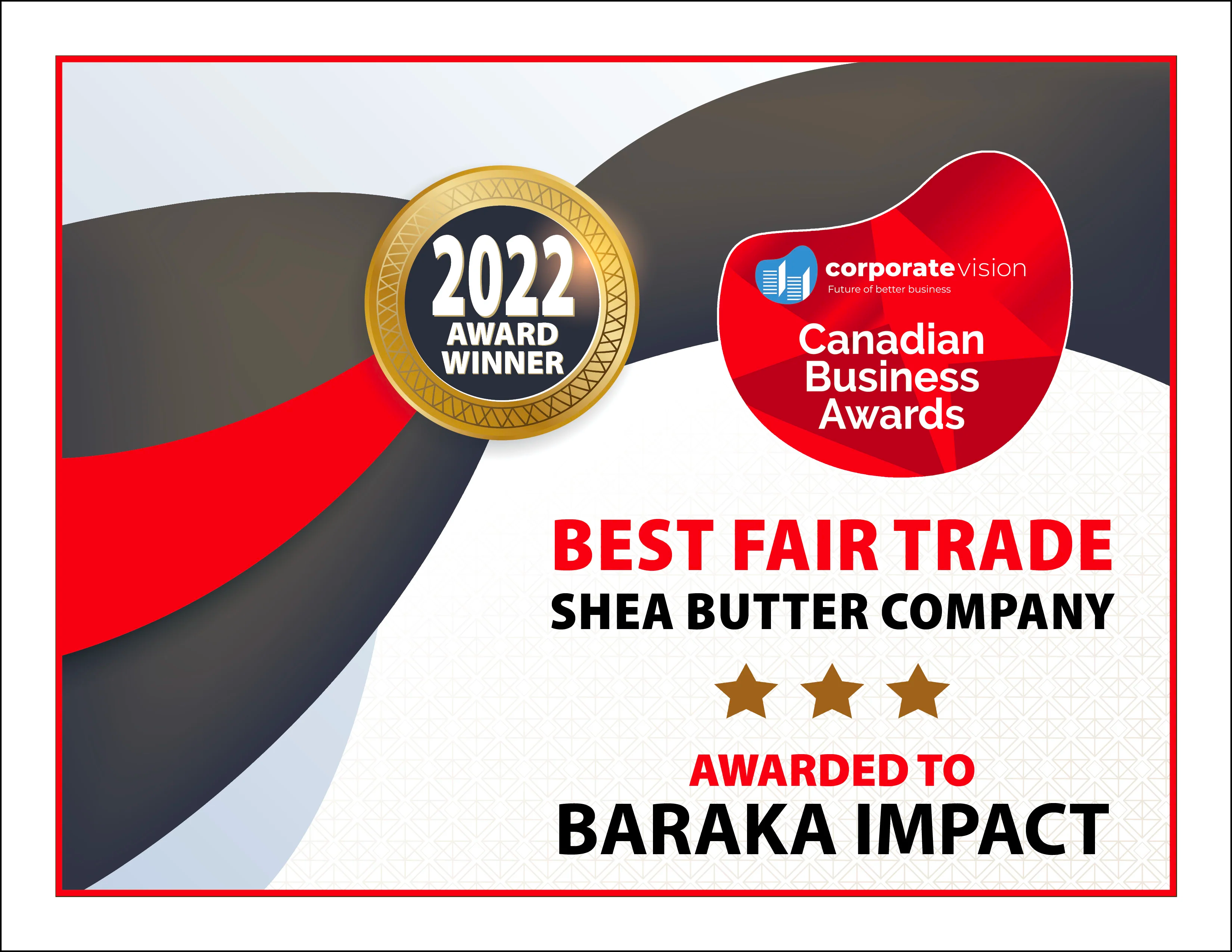 SME OF THE YEAR FOR SUSTAINABILITY & SOCIAL INVESTMENT
Sustainability & Social Investment Awards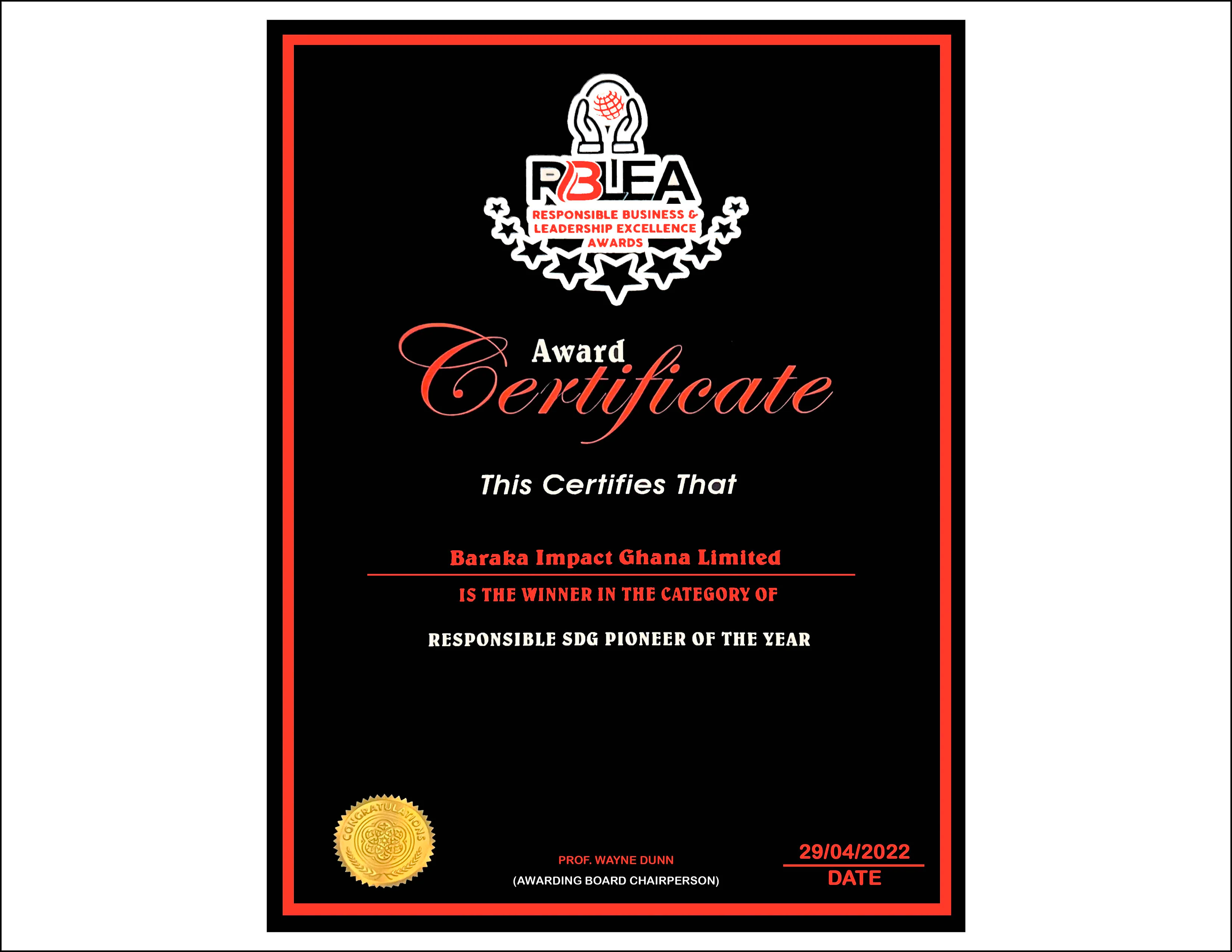 Responsible Business and Leadership Excellence Awards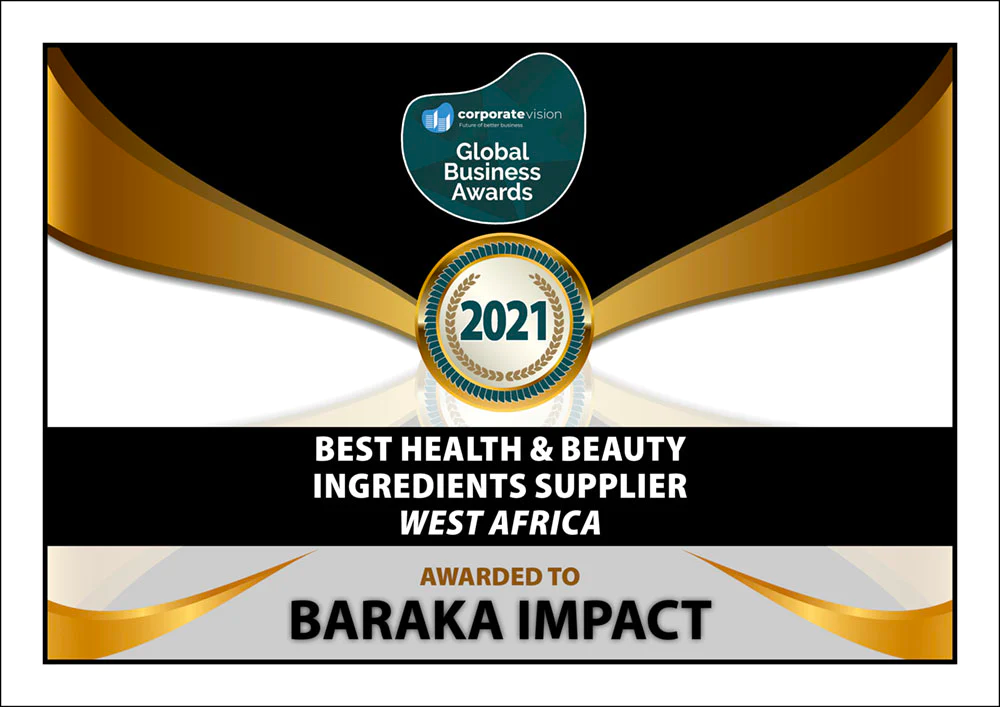 BEST HEALTH & BEAUTY INGREDIENTS SUPPLIER WEST AFRICA
Corporate Vision Global Business Awards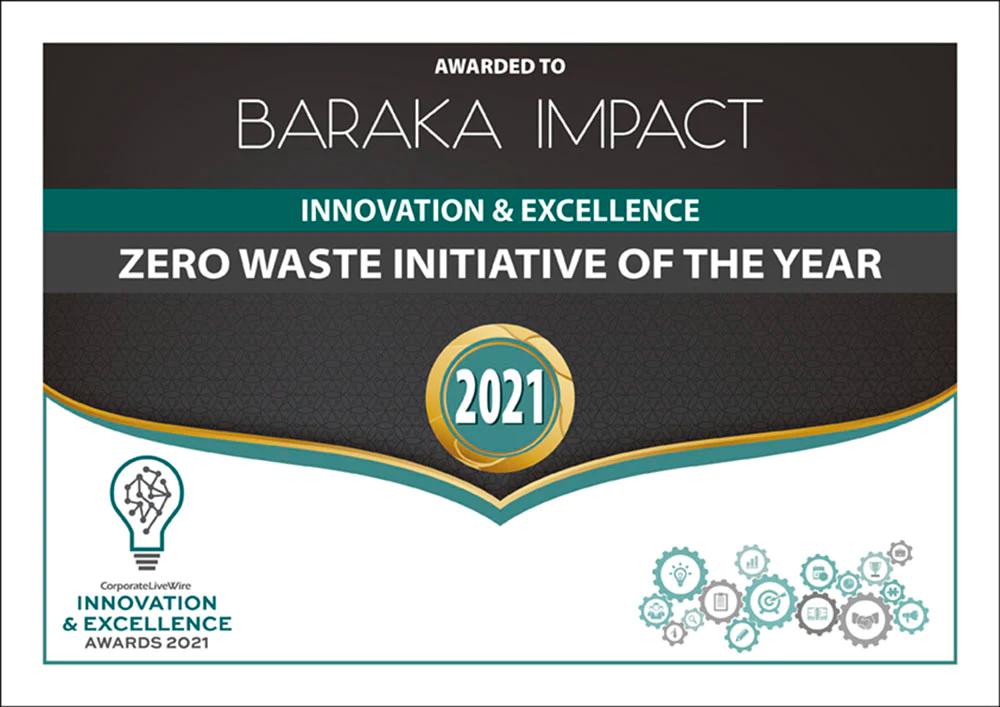 ZERO WASTE INITIATIVE OF THE YEAR
Corporate Livewire Innovation and Excellence Awards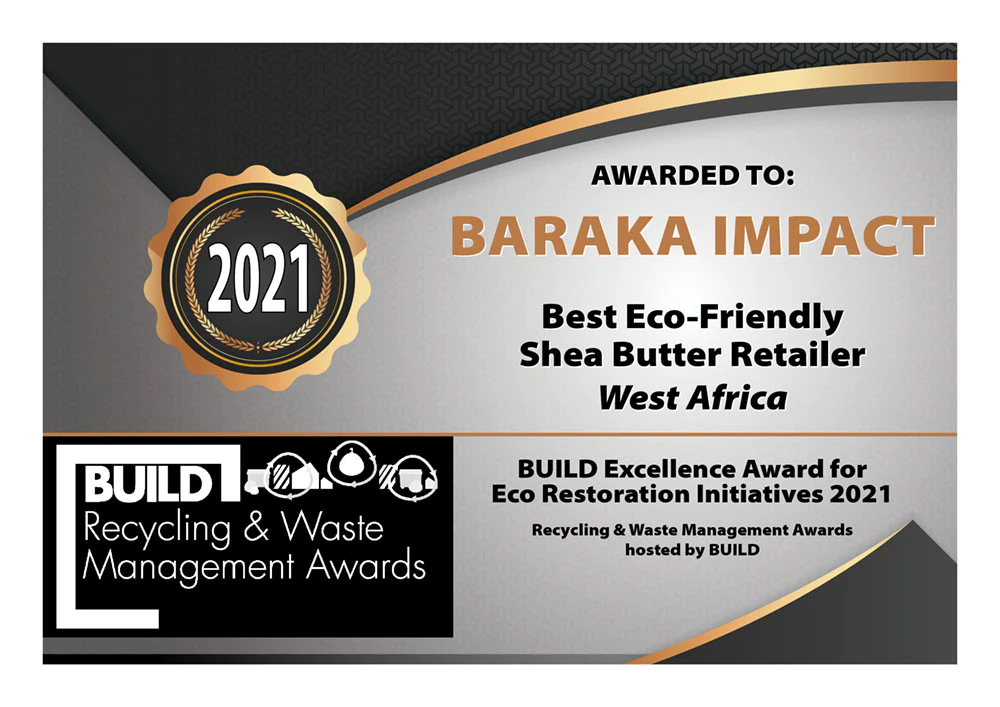 BEST ECO-FRIENDLY SHEA BUTTER RETAILER WEST AFRICA
Build Recycle & Waste Management Awards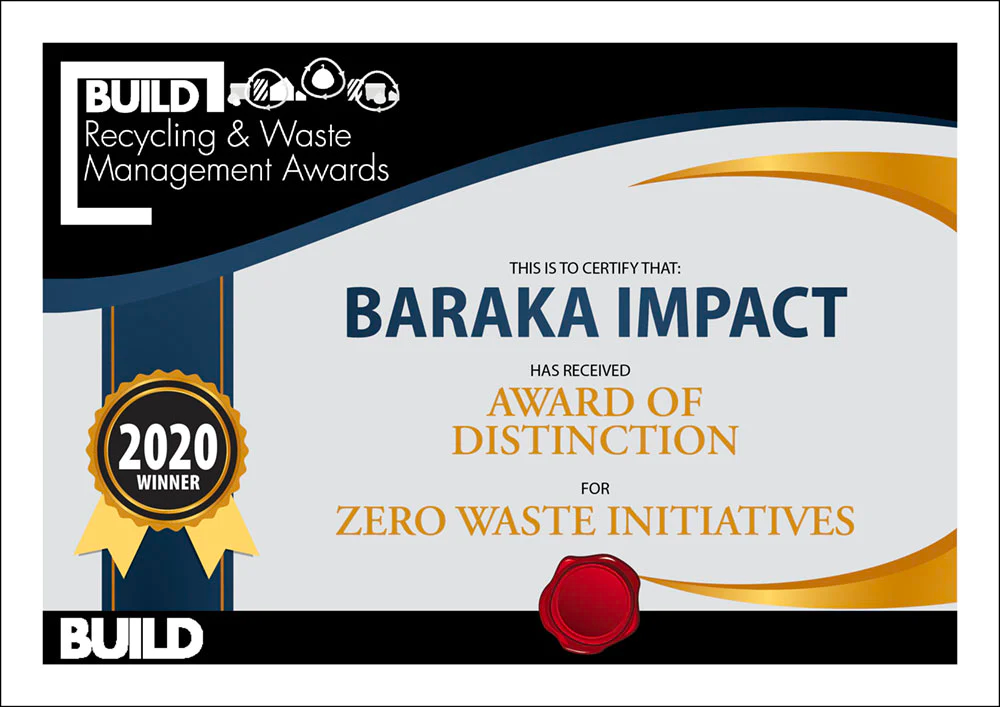 BEST ECO-FRIENDLY SHEA BUTTER RETAILER WEST AFRIC
Build Recycle & Waste Management Awards
GOOD FOR YOU, GOOD FOR THE WOMEN, GOOD FOR THE ENVIRONMENT

Handmade

Natural
Cruelty Free

Chemical Free
COMMUNITY SOURCED
FAIR TRADE & WAGES
Sign Up
Be the first to get special offers and product knowledge - Straight to your inbox
Created using