Shea Nuts (Organic - Cosmetic Use Only - Sterile)
Shea Nuts (Organic - Cosmetic Use Only - Sterile)
Raw shea nuts are rare outside of West Africa, so here's your opportunity to get your hands on some to use for information, display and communication.
The nuts of shea tree can be collected and processed by crushing and grinding to create shea butter.
These are actual shea nuts used to make shea butter. Please note they are sterile and will not grow.
Each bag contains about 20 nuts.
Save on bundles and view our other Nuts N' Beans  here !
Use these raw shea nuts as a prop in product photography, for your in-store displays, or simply as a talking point.
SHEA NUTS
The first step in creating  shea butter  is gathering the fallen shea fruit and nuts. Shea trees grow wild in northern Ghana and cover vast areas of the Savannah. Sometimes a single shea tree can take up to fifty years before they are mature enough to be harvested for the first time, making them a precious commodity.
Shea fruit season is late April to early June. Delicious, tasty and sweet, it is a treat for young and old, with a seed that can be processed into shea butter. Fruit that falls from the trees is picked, then cleaned, dried, husked and packed in sacks for transport to the Baraka Shea Butter processing center. Only about 15% of the fallen shea fruit/seeds are picked for shea butter production. The rest are left to germinate and grow into new shea trees.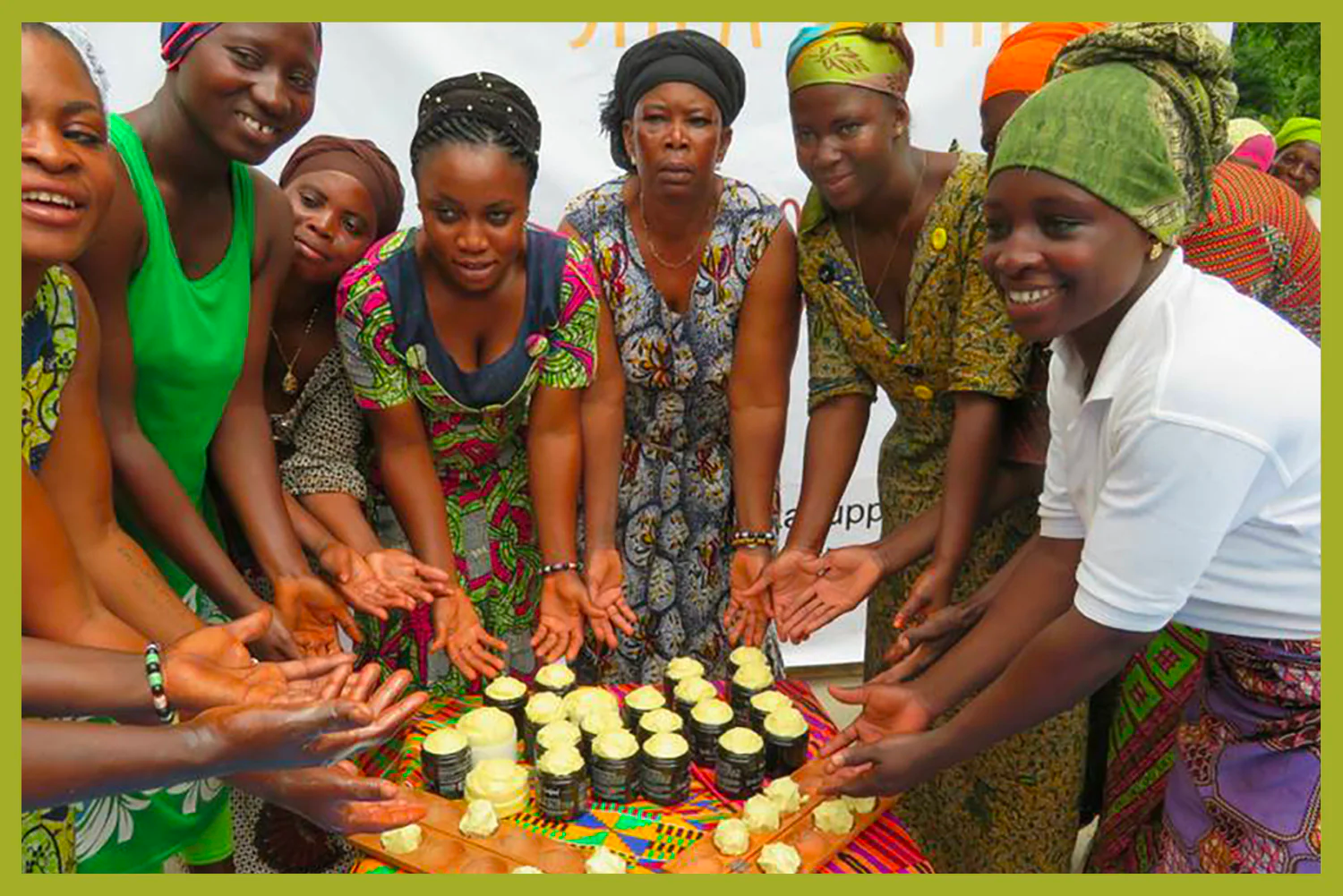 Handcrafted by women in Ghana using age-old techniques passed down through generations. Centuries of practice has taught them how to extract every bit of goodness from the shea nut, and that quality is now passed on in every package of shea butter and all the products made from it.
We ship worldwide from our fulfillment centre in North America. At checkout you can see shipping options and costs. If you would like to arrange your own shipping please select warehouse pickup and send us an email to confirm. We can provide you with shipping and pickup details for your courier of choice. We hope you love your Baraka products. If you are unsatisfied for any reason though, we offer no hassle returns with no time limit, just
contact us
.
HOW SHEA BUTTER IS MADE
Come with us to the wild shea forests of Ghana to see how the process of making shea butter begins. From there, we'll explore all the steps involved in crafting raw, unrefined shea butter so that it's ready for you to use and enjoy.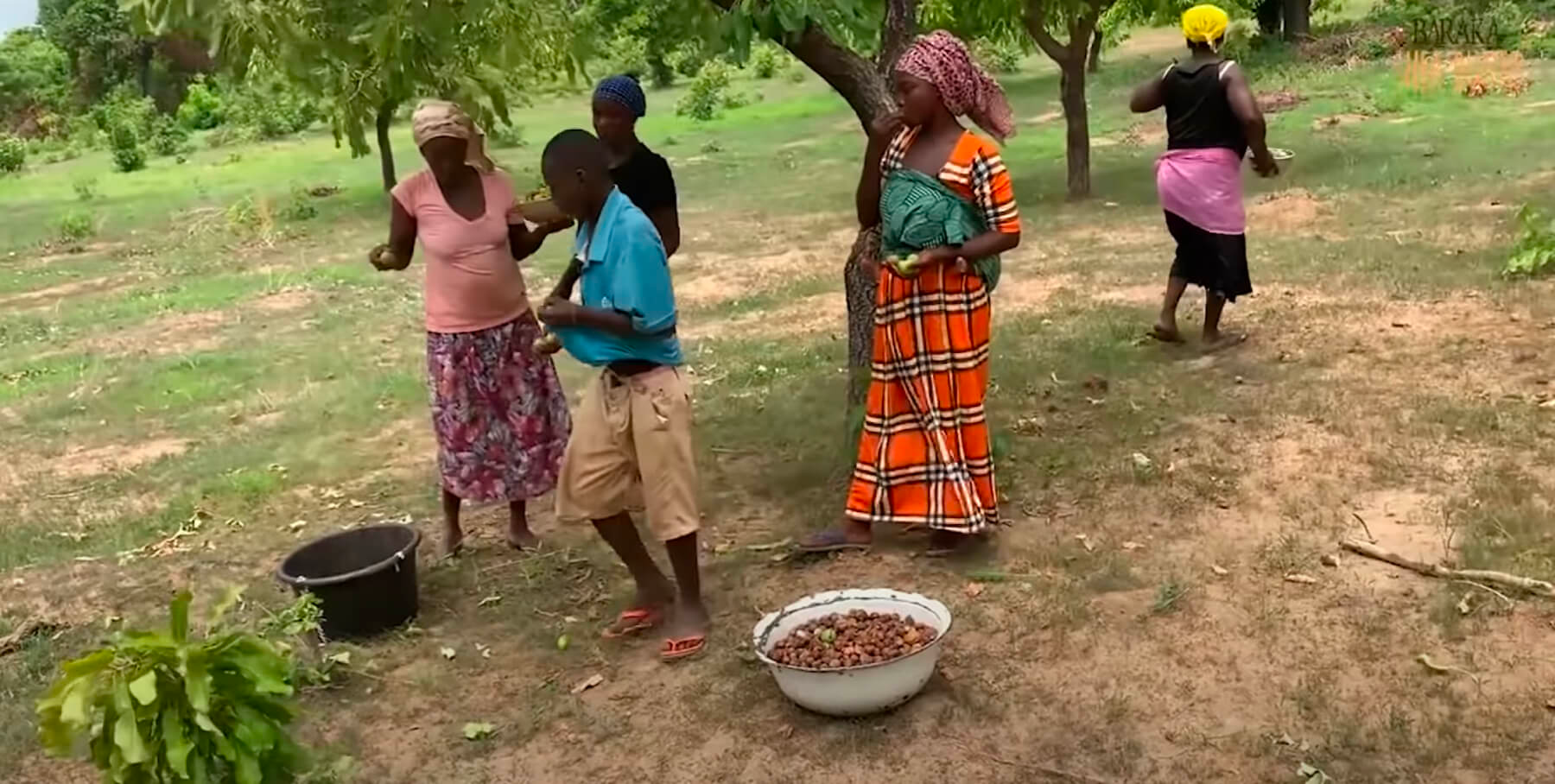 BARAKA NUTS 'N BEANS
FROM OUR HANDS TO YOURS
All of our products are sustainably sourced and handcrafted. Each order gives the dignity of income to hardworking women and their families in Ghana.
ALL NATURAL
No chemicals, additives, animal testing, or harsh industrial processing. Just pure, natural oils and butters.
COMMUNITY IMPACT
Every time you purchase Baraka's products you have a direct impact on the women, families, and communities in northern Ghana. Not only does your order provide the dignity of income to hardworking women but helps support educational and economic projects in the community.
People Love our
Shea Nuts (Organic - Cosmetic Use Only - Sterile)
GOOD FOR YOU, GOOD FOR THE WOMEN, GOOD FOR THE ENVIRONMENT

Handmade

Natural
Cruelty Free

Chemical Free
COMMUNITY SOURCED
FAIR TRADE & WAGES
Sign Up
Be the first to get special offers and product knowledge - Straight to your inbox
Created using