DIY Shea/Cocoa + Peppermint Body Butter Recipe Kit
Personal --- [250 grams each of Shea Butter (Cosmetic) - Cocoa Butter with Powder] - 10ml Peppermint Essential Oil & 1 250ml container
Family --- [500 grams each of Shea Butter (Cosmetic) - Cocoa Butter with Powder] - 10ml Peppermint Essential Oil & 1 250ml container
Clan --- [1KG each of Shea Butter (Cosmetic) - Cocoa Butter with Powder] - 2 10ml Peppermint Essential Oil & 2 250ml container
Food for your Skin | Impact for your Soul
Your skin deserves products made with pure, natural ingredients, all of which are produced traditionally by real people who are paid fairly for their work.
Baraka Recipe Kits are designed to make it easy for you to make your own luxurious skin care products, where you know the ingredients that go into them and the impact they have on women, families and our planet. Simple recipes with minimal ingredients (which you can spell and pronounce!), as well as adjust and adapt to make your own.
Try one – happiness guaranteed!
This Baraka Recipe Kit contains:
Peppermint Essential Oil
250ml container (1 for Personal and Family sizes - 2 for Clan size)
Check out the recipe  here  for step by step instructions.
Each kit is based on the same, simple formula and designed to be nutritious food for your skin, with an uplifting impact for your soul.
Rich, light and creamy. With an organic shea butter base, luxurious cocoa butter and a touch of coconut oil, this body butter will moisturize your skin while the coconut aroma whisks your mind to a tropical place. It makes a great massage butter and leaves the skin healthy, happy and supple!
Know exactly what you are putting on your skin and where it comes from when you work with pure, natural, hand-crafted ingredients from Baraka. Spice it up with essential oils, or leave it natural with only the butters and oils in the kit. Feel free to get creative with your own ideas. With pure, natural ingredients your skin will never be sorry.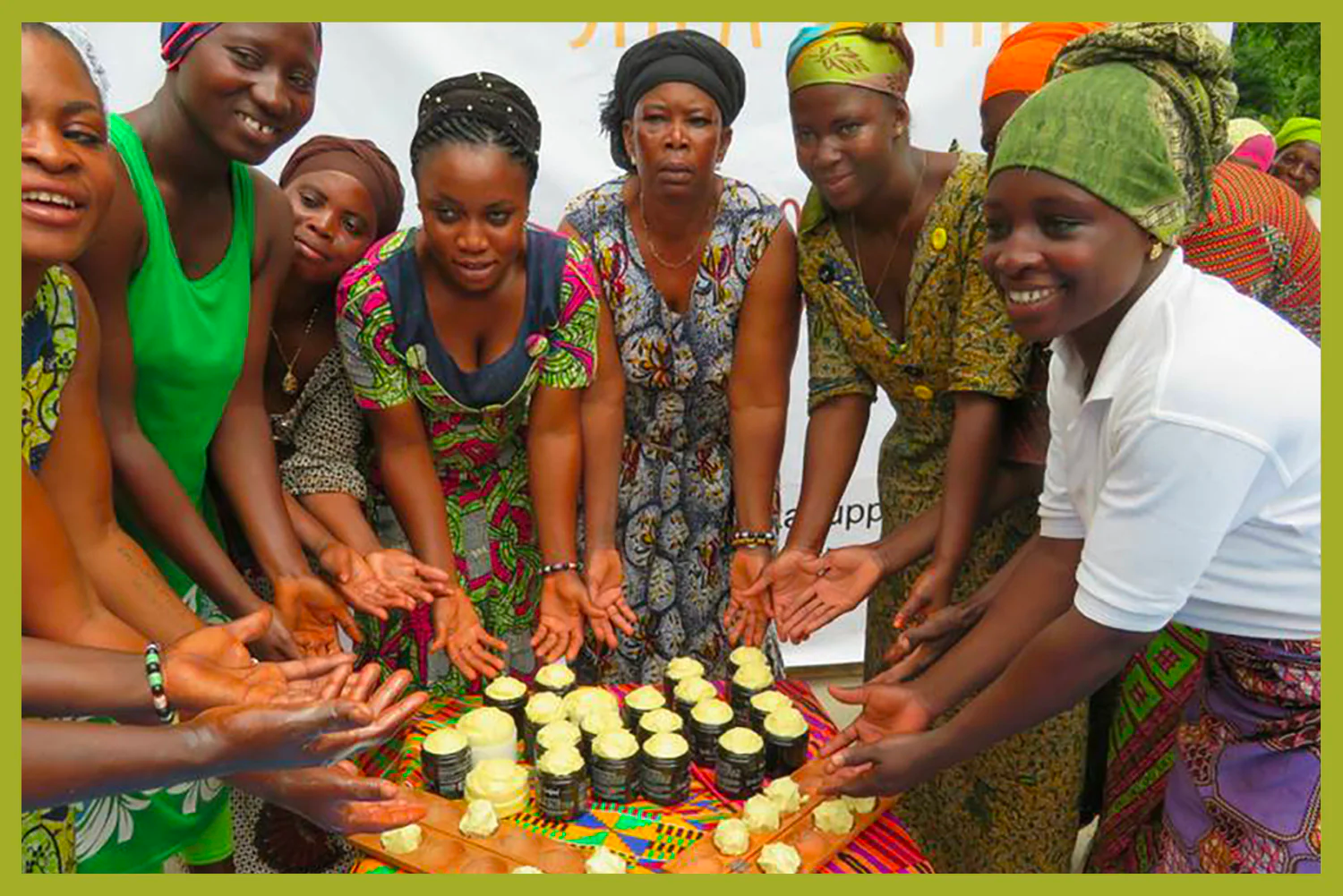 Handcrafted by women in Ghana using age-old techniques passed down through generations. Centuries of practice has taught them how to extract every bit of goodness from the shea nut, and that quality is now passed on in every package of shea butter and all the products made from it.
We ship worldwide from our fulfillment centre in North America. At checkout you can see shipping options and costs. If you would like to arrange your own shipping please select warehouse pickup and send us an email to confirm. We can provide you with shipping and pickup details for your courier of choice. We hope you love your Baraka products. If you are unsatisfied for any reason though, we offer no hassle returns with no time limit, just
contact us
.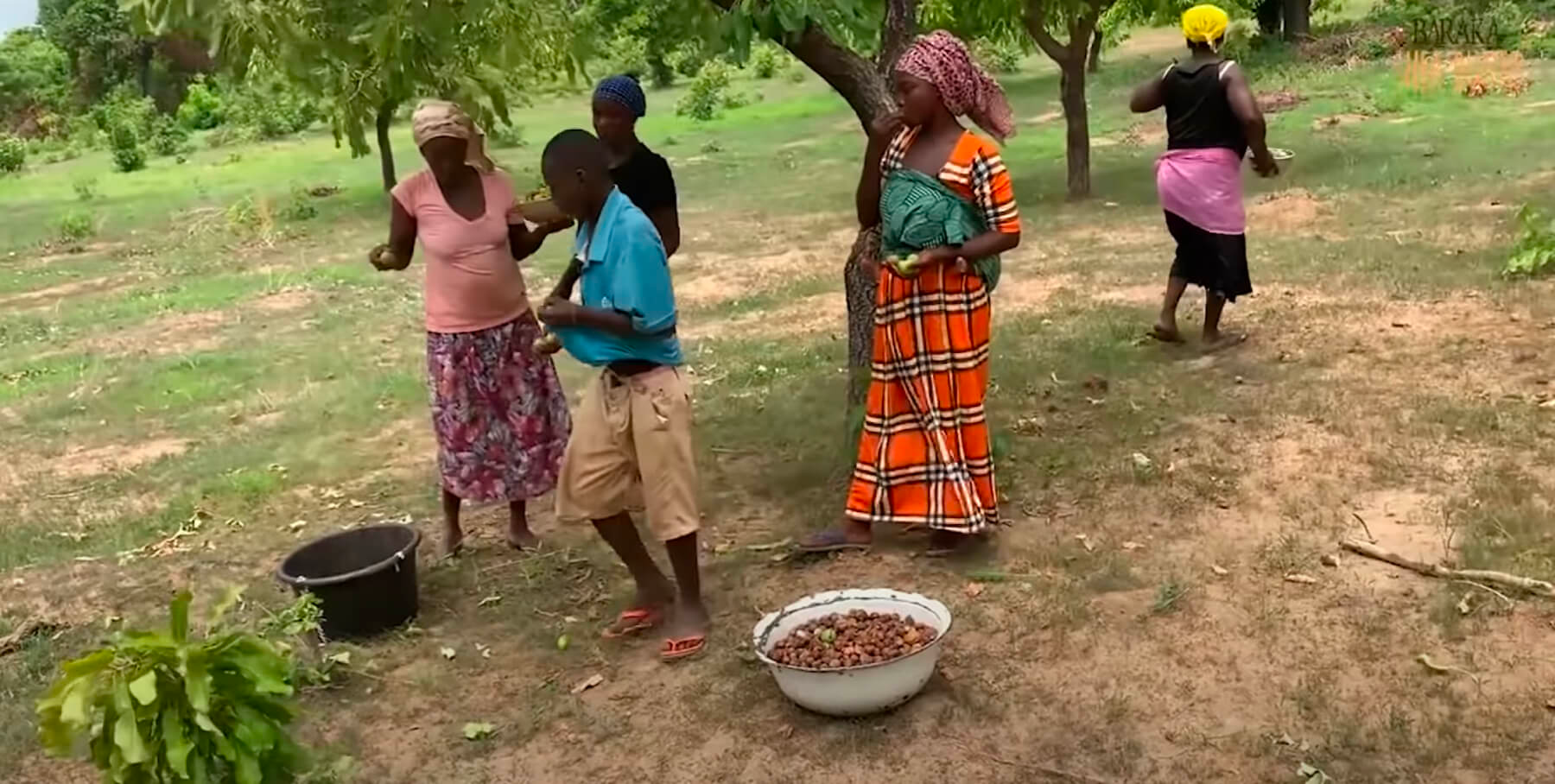 HANDCRAFTED BUTTERS AND OILS
FROM OUR HANDS TO YOURS
All of our products are sustainably sourced and handcrafted. Each order gives the dignity of income to hardworking women and their families in Ghana.
ALL NATURAL
No chemicals, additives, animal testing, or harsh industrial processing. Just pure, natural oils and butters.
COMMUNITY IMPACT
Every time you purchase Baraka's butters and oils you have a direct impact on the women, families, and communities in northern Ghana. Not only does your order provide the dignity of income to hardworking women but helps support educational and economic projects in the community.
Whipped Creamy Shea Body Butter
Not sure how to start? Follow this easy recipe below for our  whipped creamy shea body butter ! 
To find more recipes, check out our blogs  here .
INGREDIENTS
• 2 parts*  Baraka Shea Butter
• 2 parts*  Baraka Cocoa Butter
• Peppermint essential oil (as desired)
*We used the 'parts' sizing to make it easy for you to make however much you want. If you want to use 50 grams of shea butter then use the same amount of cocoa butter and ½ as much coconut oil. Don't be afraid to adjust and experiment.
DIRECTIONS
Melt your shea and cocoa butter in a double boiler.
Once the butters are melted and thoroughly mixed, strain and place in the refrigerator until cool and the top begins to harden slightly.
Add peppermint essential oil.
Blend with a mixer on high speed for 3 - 4 minutes or longer until you get the consistency you want!
Once whipped, place your luscious body butter into an airtight container.
The cooler it is when you whip it the lighter and fluffier it will be.
The downside to that is that it takes a very good mixer to whip it when it gets very cool.
When it whips when it is not as cool the final texture will be much firmer, but the upside is that it takes less because the firmness just means that there is less air whipped into it.
Your whipped body butter is all finished! Perfect as a gift, or just for yourself! This formula is super nourishing and perfect for dry skin. We love to use it before bed to wake up to hydrated skin. Shea butter can be used in  a variety of beneficial ways , and using our shea butter to moisturize and hydrate your skin is a self care benefit you don't want to miss.
People Love our
DIY Shea/Cocoa + Peppermint Body Butter Recipe Kit
GOOD FOR YOU, GOOD FOR THE WOMEN, GOOD FOR THE ENVIRONMENT

Handmade

Natural
Cruelty Free

Chemical Free
COMMUNITY SOURCED
FAIR TRADE & WAGES
Sign Up
Be the first to get special offers and product knowledge - Straight to your inbox
Created using