Peppermint Black Soap Body Wash
Our Peppermint Black Soap Body Wash is made from 100% natural ingredients.
It is hand-made in rural Ghanaian villages using all natural ingredients and formulated to be gentle on all skin types, deeply cleansing your face and body without stripping moisture from your skin.
Peppermint is an aromatic herb in the mint family that eases digestive upsets and migraines, relieves clogged sinuses and improves energy and sleep—as well as seasonal allergies.
If you're a fan of peppermint, this product is for you! To see our other liquid black soaps, check them out  here .
Shake well before each use. Lather with a cloth tor body scrub apply to a wet skin in a circular motion, then rinse. Our liquid soap is thiner then your normal body wash, but it creates a great lather. Apply a body moisturizer afterwards.
PEPPERMINT BLACK SOAP BODY WASH INGREDIENTS
Distilled Water
Coconut Oil
Shea Butter
Sweet Almond Oil
Apricot Oil
Potassium Hydroxide
Peppermint Essential Oils
Our black soap body washes can be purchased in 250 ml, 500 ml, 1 ltr, and 4 ltr sizes.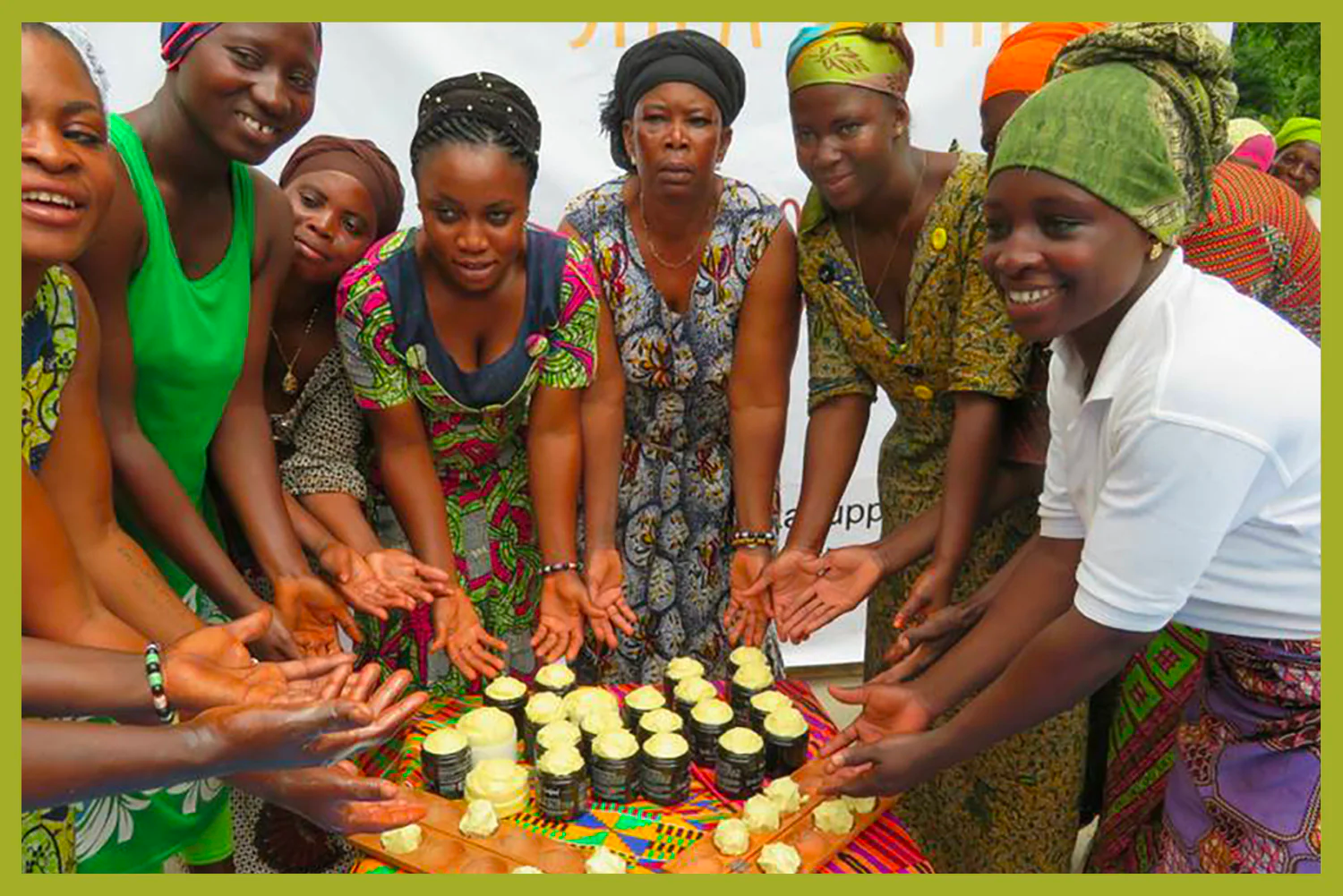 Handcrafted by women in Ghana using age-old techniques passed down through generations. Centuries of practice has taught them how to extract every bit of goodness from the shea nut, and that quality is now passed on in every package of shea butter and all the products made from it.
We ship worldwide from our fulfillment centre in North America. At checkout you can see shipping options and costs. If you would like to arrange your own shipping please select warehouse pickup and send us an email to confirm. We can provide you with shipping and pickup details for your courier of choice. We hope you love your Baraka products. If you are unsatisfied for any reason though, we offer no hassle returns with no time limit, just
contact us
.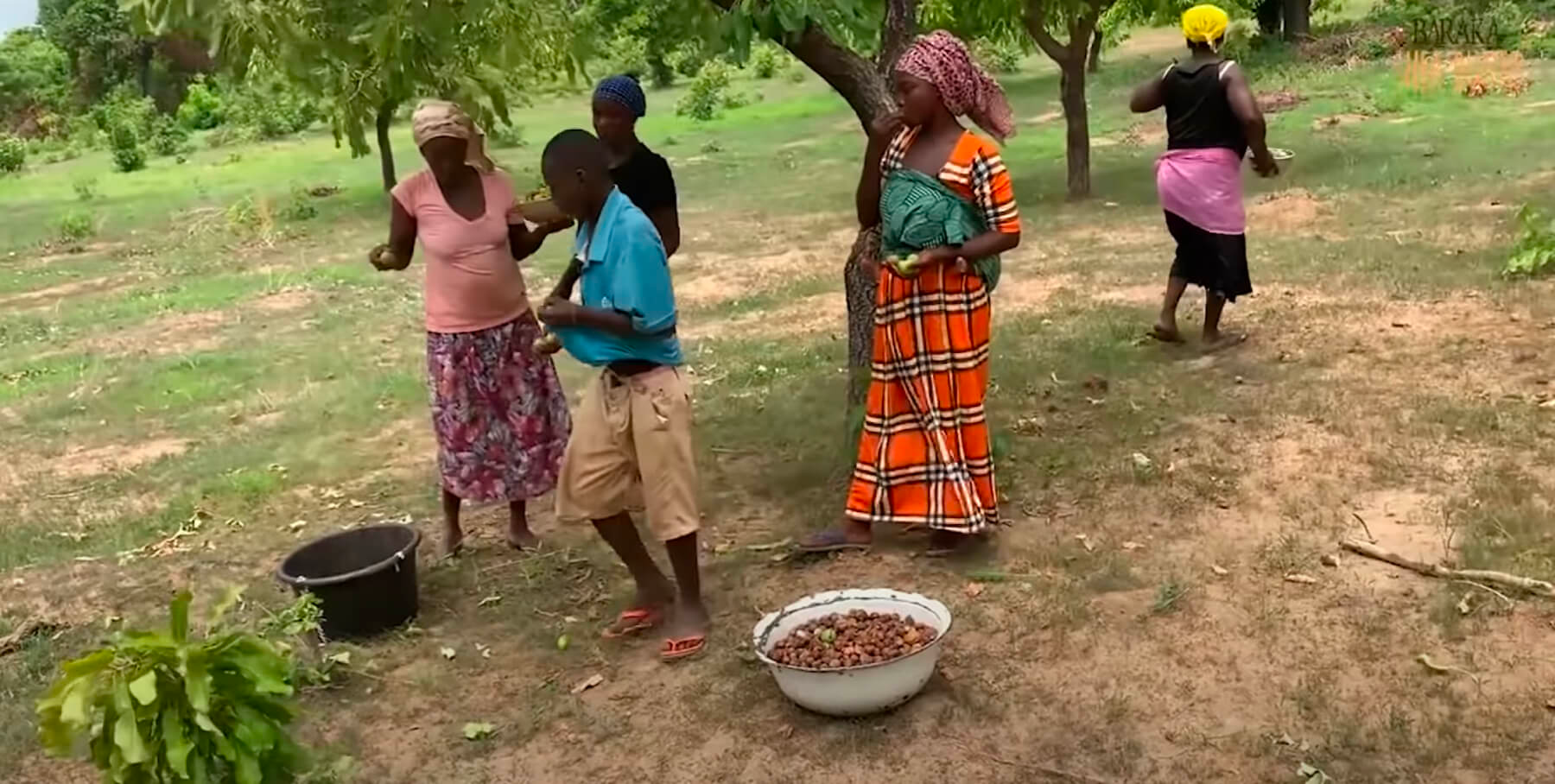 HANDCRAFTED BLACK SOAP
FROM OUR HANDS TO YOURS
Baraka Black Soap is handmade from pure, natural, and traditionally sourced ingredients by hard-working Ghanaian women. Truly a circular economy product, Baraka Black Soap uses by-products from shea butter production, including natural lye sourced from the ashes.
ALL NATURAL
No chemicals, additives, animal testing, or harsh industrial processing. Just pure, natural black soap.
COMMUNITY IMPACT
Every time you purchase Baraka's black soap you have a direct impact on the women, families, and communities in northern Ghana. Not only does your order provide the dignity of income to hardworking women but helps support educational and economic projects in the community.
BENEFITS
BLACK SOAP
Protects against photoaging and fade discoloration
Improves skin tone
Reduces inflammation and skin irritations
Helps to heal problem skin
Has deep cleansing action
Alleviates razor bumps
It won't make your skin oily
PEPPERMINT
Peppermint is an aromatic herb in the mint family that is a cross between watermint and spearmint. Here are some benefits from using peppermint:
May ease digestive upsets
May help relieve tension headaches and migraines
May relieve clogged sinuses
May improve energy and sleep
May improve seasonal allergies
People Love our
Peppermint Black Soap Body Wash
GOOD FOR YOU, GOOD FOR THE WOMEN, GOOD FOR THE ENVIRONMENT

Handmade

Natural
Cruelty Free

Chemical Free
COMMUNITY SOURCED
FAIR TRADE & WAGES
Sign Up
Be the first to get special offers and product knowledge - Straight to your inbox
Created using