Baraka Pepper Powder is filled with incredible skin-care benefits that formulators and consumers are becoming increasingly interested in today. Traditionally, pepper was valued for both its culinary attributes and its ability to help keep skin healthy and happy.
Did you know we carry other powders? Check out our  powders collection !
The Western world has traditionally seen pepper powder as a culinary ingredient. Growing interest in traditional knowledge and practice is changing that and pepper is increasingly being recognized and used in skin-care, cosmetic, and  Foodeceutical  purposes.
PEPPER POWDER CONTAINS:
Vitamin C - Important for wound healing and immune function. This powerful antioxidant is very prevalent in Chile Peppers.
Vitamin B6 - Plays a key role in energy metabolism.
Vitamin K1 - Essential for blood clotting and healthy bones and kidneys. Also known as phylloquinone.
Potassium - May reduce your risk of heart disease when consumed in adequate amounts and is known as an essential dietary mineral that serves a variety of functions.
Copper - An essential trace element, important for strong bones and healthy neurons but often lacking in the modern Western diet
Vitamin A - Your body converts the beta carotene that Red chilli peppers are full of into vitamin A.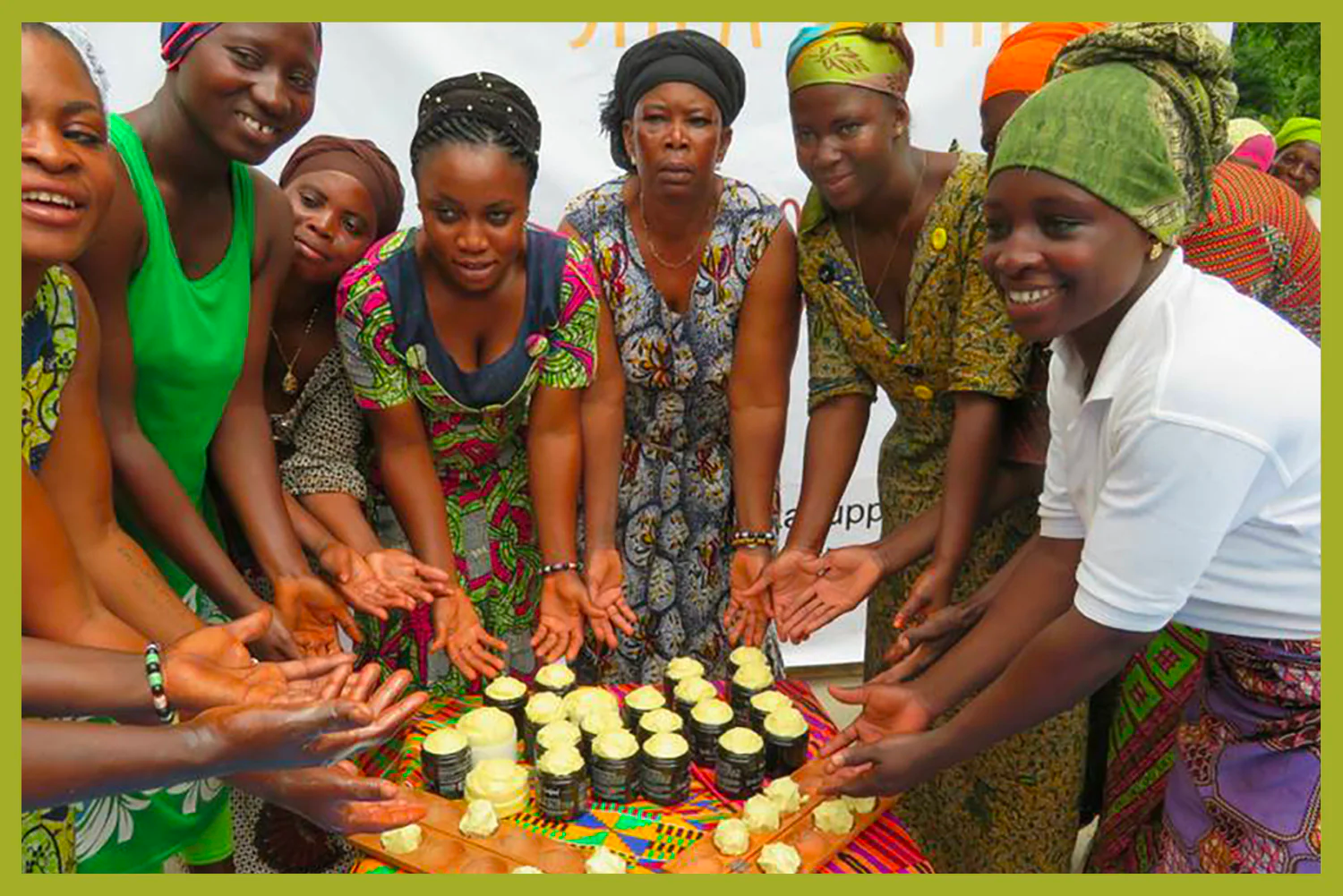 Handcrafted by women in Ghana using age-old techniques passed down through generations. Centuries of practice has taught them how to extract every bit of goodness from the shea nut, and that quality is now passed on in every package of shea butter and all the products made from it.
We ship worldwide from our fulfillment centre in North America. At checkout you can see shipping options and costs. If you would like to arrange your own shipping please select warehouse pickup and send us an email to confirm. We can provide you with shipping and pickup details for your courier of choice. We hope you love your Baraka products. If you are unsatisfied for any reason though, we offer no hassle returns with no time limit, just
contact us
.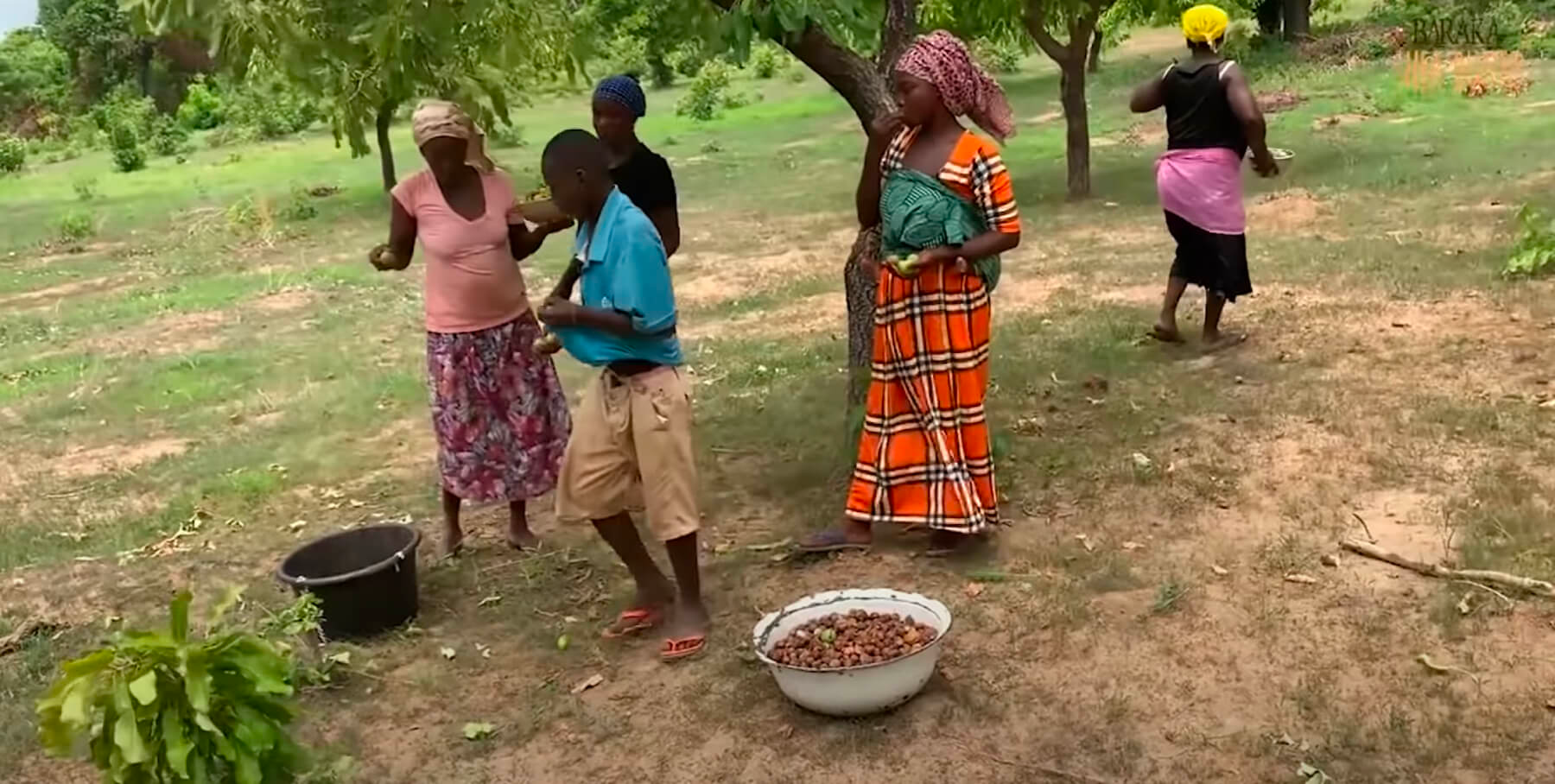 PEPPER POWDER
FROM OUR HANDS TO YOURS
All of our products are sustainably sourced and handcrafted. Each order gives the dignity of income to hardworking women and their families in Ghana.
ALL NATURAL
No chemicals, additives, animal testing, or harsh industrial processing. Just pure, natural pepper powder.
COMMUNITY IMPACT
Every time you purchase Baraka's turmeric powder you have a direct impact on the women, families, and communities in northern Ghana. Not only does your order provide the dignity of income to hardworking women but helps support educational and economic projects in the community.
BENEFITS
Pepper has been used for centuries and during that time, traditional practice and knowledge recognized many benefits that the Western world is only starting to embrace. These incredible benefits include:
FULL OF VITAMINS FOR YOUR SKIN
Pepper powder is high in vitamins C, A, and E, all of which are well known for their benefits for skin and hair health.
EXCELLENT EXFOLIANT
In addition to the healthy glow, pepper powder helps remove dead skin cells and other skin health properties making it one of the best natural exfoliants (keep it out of your eyes).
ANTIOXIDANT WRINKLE FIGHTER
Pepper is rich in antioxidants and helps combat free radicals that are correlated with wrinkles and loose, saggy skin.
HELPS FIGHT ACNE
Pepper powder with its concentration of vitamins, antioxidants, anti-inflammatory and anti-fungal properties can be a great ally in the battle against acne.
PROTECTS AGAINST UV LIGHT
Pepper naturally has a high concentration of Vitamin E and C along with Selenium which are correlated with protection against ultraviolet radiation.
DETOXIFYING
With its unique natural concentrations of vitamins and minerals pepper powder is an excellent addition to butters, whips and other skin products as it will increase blood circulation and nutrient distribution helping to purge toxins from the body.
PEPPER IS RICH IN CAPSAICIN
Capsaicin is well known for its ability to soothe symptoms and reduce discomfort from dry, itchy skin. Pepper's anti-inflammatory properties can reduce redness and irritation. Many swear by the ability of pepper to help combat Psoriasis.
PEPPER AND TURMERIC MAKE A GREAT COMBINATION
Pepper helps enhance the benefits of turmeric for the body. Turmeric has a number of effects and is no surprise that a lot of recipes combine both spices in order to get the best out of each one. Try our  Baraka Turmeric Powder today!
People Love our
Baraka Pepper Powder
GOOD FOR YOU, GOOD FOR THE WOMEN, GOOD FOR THE ENVIRONMENT

Handmade

Natural
Cruelty Free

Chemical Free
COMMUNITY SOURCED
FAIR TRADE & WAGES
Sign Up
Be the first to get special offers and product knowledge - Straight to your inbox
Created using