Moringa powder comes from the moringa tree which is native to the south of the Himalayan mountains in Northern India and grown around the world. This superfood has been used as a traditional remedy in medicinal healing.
Made from leaves of the tree, moringa powder is rich in antioxidants providing great nutrients which are commonly missing in the diets of people living in undeveloped countries.
Did you know we carry other powders? Check out our  powders collection !
RECIPES
Made from dried and ground moringa leaves, the powder has a mild flavor with a slightly earthy taste, so it works well with many different recipes.
Add it to your morning green smoothie
For lunches or other meals, you can sprinkle it onto hummus, guacamole, soups, salads, avocado toast, and more
Use the powder like matcha and whisk it into hot water
OTHER USES
Moringa powder can be used as an antiseptic to sterilize contaminated surfaces. It is effective against a wide range of bacteria and fungi, including those that cause gastric ulcers and gastric cancer.
Moringa powder is used as a medicine in multiple ways. It can help prevent and treat chronic diseases like inflammatory diseases, diabetes, and cancer. The benefits of moringa powder stem from its many plant-based compounds.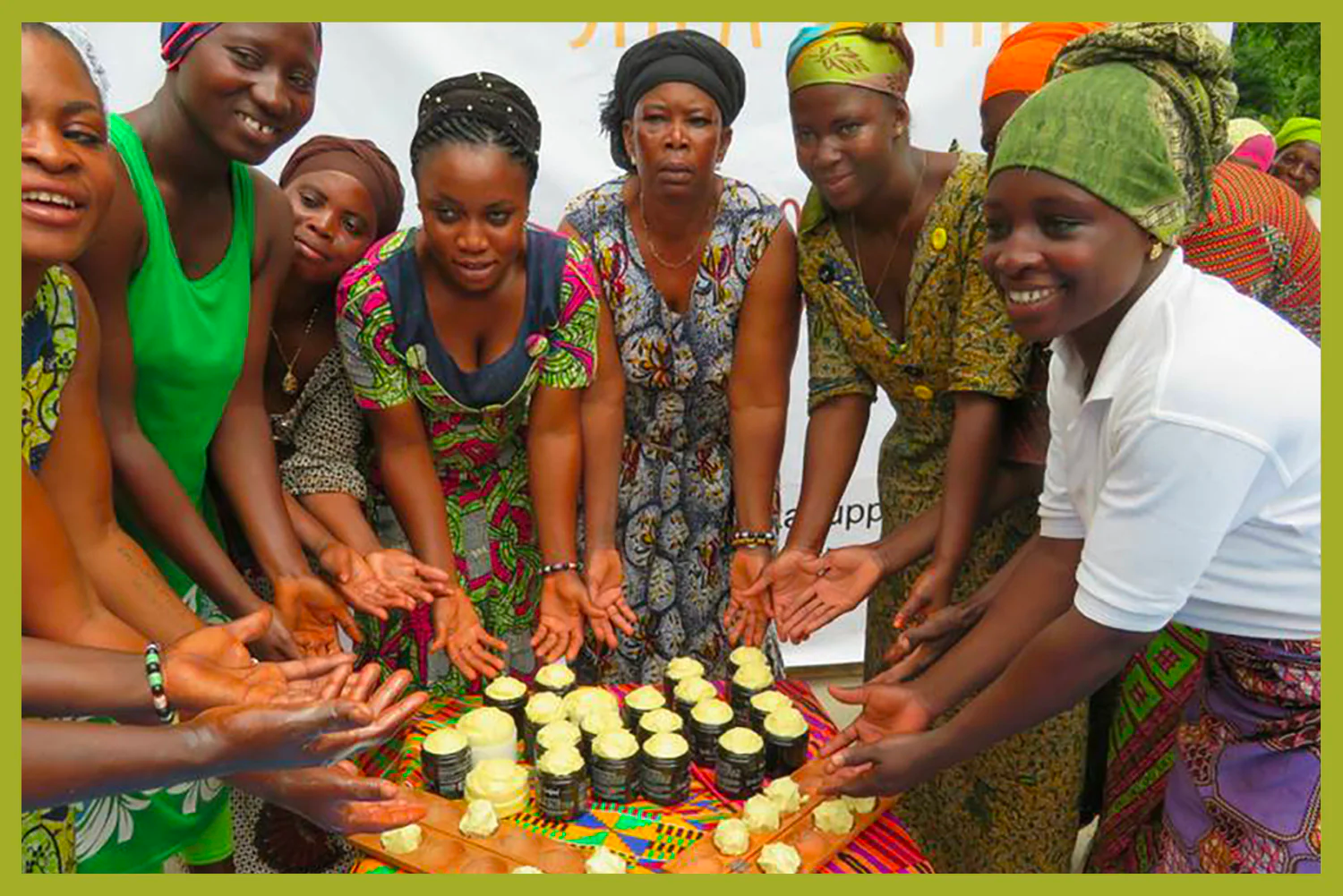 Handcrafted by women in Ghana using age-old techniques passed down through generations. Centuries of practice has taught them how to extract every bit of goodness from the shea nut, and that quality is now passed on in every package of shea butter and all the products made from it.
We ship worldwide from our fulfillment centre in North America. At checkout you can see shipping options and costs. If you would like to arrange your own shipping please select warehouse pickup and send us an email to confirm. We can provide you with shipping and pickup details for your courier of choice. We hope you love your Baraka products. If you are unsatisfied for any reason though, we offer no hassle returns with no time limit, just
contact us
.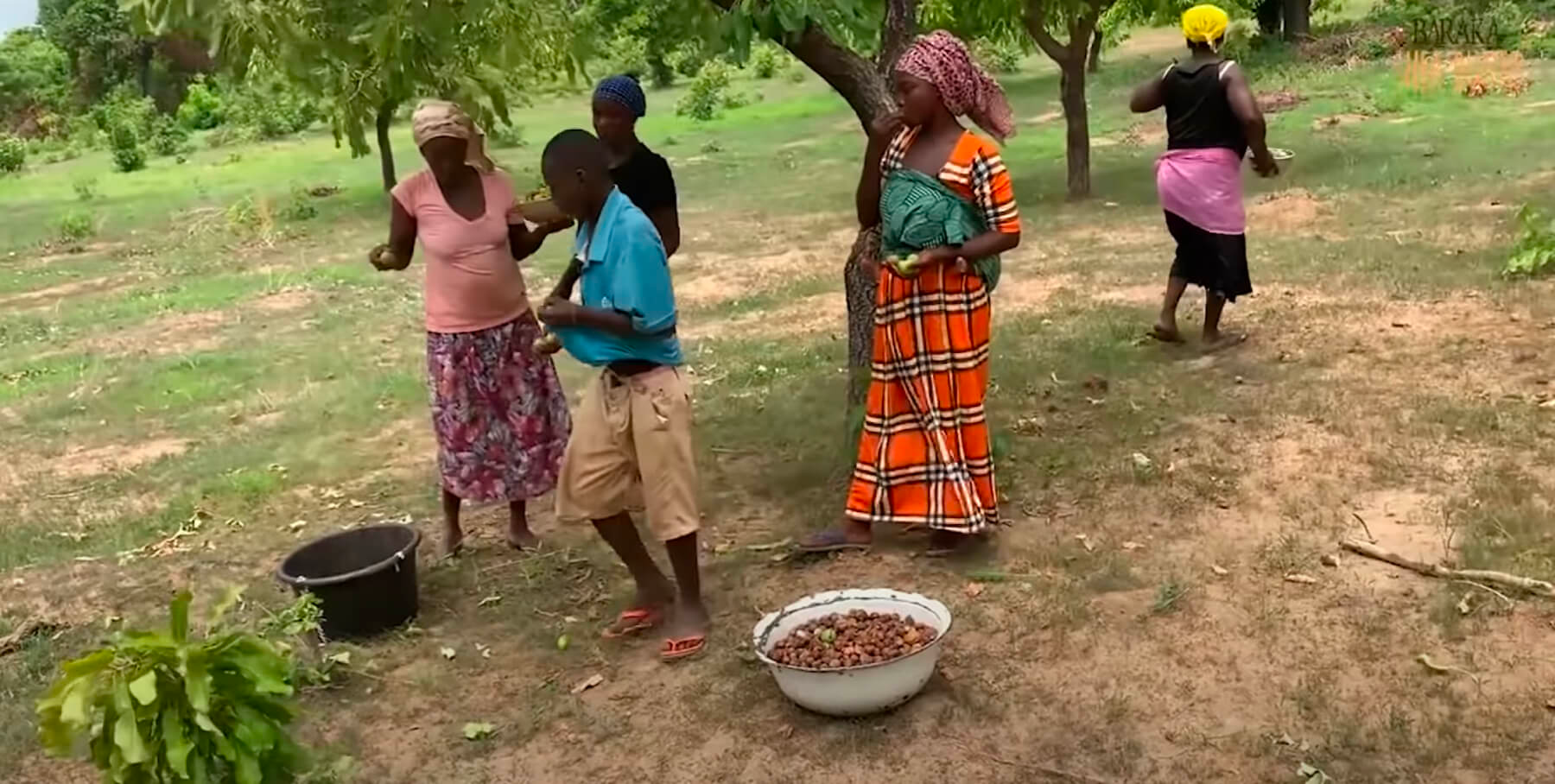 MORINGA POWDER
FROM OUR HANDS TO YOURS
All of our products are sustainably sourced and handcrafted. Each order gives the dignity of income to hardworking women and their families in Ghana.
ALL NATURAL
No chemicals, additives, animal testing, or harsh industrial processing. Just pure, natural moringa powder.
COMMUNITY IMPACT
Every time you purchase Baraka's moringa powder you have a direct impact on the women, families, and communities in northern Ghana. Not only does your order provide the dignity of income to hardworking women but helps support educational and economic projects in the community.
BENEFITS
Here are all the benefits you can reap from using this powder:
PACKED WITH VITAMINS AND MINERALS
Moringa leaves stick out as a superfood because one cup of chopped leaves is considered a good source of iron, calcium, vitamin C, vitamin B6, and riboflavin has notable amounts of potassium, vitamin A, vitamin E, and magnesium. Moringa can contribute to everything from better vision and immunity to bone health and skin radiance.
A SOURCE OF PLANT-BASED PROTEIN
Powders made from its crushed leaves are packed with protein necessary for muscle repair, energy production, and mood regulation.
MAY HELP BALANCE HORMONES
A study published in the Journal of Food and Science Technology found that postmenopausal women who took a combination of moringa leaf powder and amaranth leaf powder for three months not only had decreased markers of oxidative stress, but they also had better fasting blood glucose and increased hemoglobin levels, which could mean more balanced hormones. Moringa has also been linked to improved thyroid health, which controls hormones related to energy, sleep, and digestion.
MAY PROTECT THE LIVER
Moringa contains high concentrations of polyphenols to reverse oxidation in the liver, and preliminary research has shown moringa consumption to reduce liver fibrosis and protect against liver damage.
HELPS FIGHT FREE RADICALS
Free radicals are created by things like pollution, fried food, and sun exposure. They damage your cells by robbing them of an electron, causing oxidative stress, cell damage, and premature aging. The antidote: antioxidants, like the flavonoids, polyphenols, and ascorbic acid found in moringa. A diet rich in antioxidants has been shown to prevent premature wrinkles and possibly make you live longer.
HELPS BALANCE BLOOD SUGAR
The leaf powder has been effective at reducing lipid and glucose levels and regulating oxidative stress in lab studies.
MAY IMPROVE DIGESTION
Moringa leaf powder contains about 30% fiber, most of it insoluble, something you not only need for digestion but that may also reduce your risk of disease. Moringa is a natural antibiotic and antibacterial and may help inhibit the growth of various pathogens that can cause digestive upset.
People Love our
Baraka Moringa Powder
GOOD FOR YOU, GOOD FOR THE WOMEN, GOOD FOR THE ENVIRONMENT

Handmade

Natural
Cruelty Free

Chemical Free
COMMUNITY SOURCED
FAIR TRADE & WAGES
Sign Up
Be the first to get special offers and product knowledge - Straight to your inbox
Created using