60ml Container - Ready to Use Muscle Balm
Kombo Butter Muscle Balm uses 100% natural hand-crafted ingredients, combining the benefits of  Kombo Butter ,  Shea Butter ,  Coconut Oil  and  Cocoa Butter , along with  Ginger  and  Pepper Powders . 
The Kombo Tree is a natural shade tree in Ghana's Cocoa Forests.  The butter, made from the seed/nut in the centre of the fruit, has been used traditionally for pain relief for joints and muscles and to relieve pain and accelerate healing of burns and skin wounds.
Your skin deserves products made with pure, natural ingredients, all of which are produced traditionally by real people who are paid fairly for their work. (60g)
Make it yourself!  Buy the  Recipe Kit  and make this yourself.  Have enough to share with friends and family
Hear what satisfied users have to say about it.
Read more about  what Kombo Butter is  and  why it matters .
What is Kombo Butter? Kombo Butter used to be relatively unknown, but its amazing benefits and natural pain-killing properties are helping it to grow in popularity as a super-butter. It is high in myristoleic acid, which is used to treat all kinds of muscle and joint pain. Learn more about it  here .
The Kombo Butter makes this whip into a natural pain relief rub as well as a luxurious butter.
Many use it almost exclusively to apply to sore and aching muscles and joints (especially hands and shoulders) or to burns. 
Simply warm up the balm in your palms and rub into the afflicted area as needed.
Law and regulation prevent us from making any claims but you can check the  Kombo Butter Reviews  to see what others have to say about it.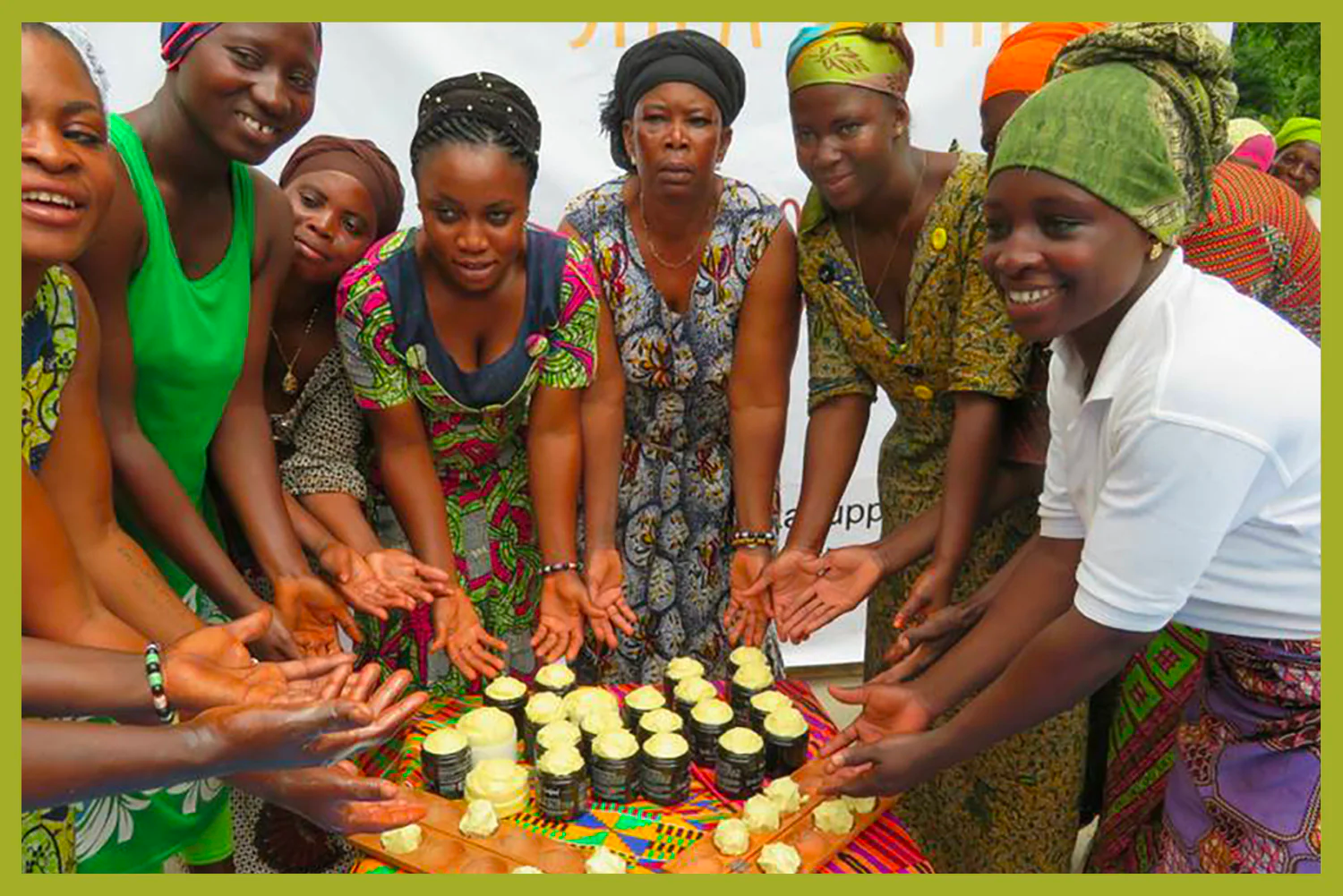 Handcrafted by women in Ghana using age-old techniques passed down through generations. Centuries of practice has taught them how to extract every bit of goodness from the shea nut, and that quality is now passed on in every package of shea butter and all the products made from it.
We ship worldwide from our fulfillment centre in North America. At checkout you can see shipping options and costs. If you would like to arrange your own shipping please select warehouse pickup and send us an email to confirm. We can provide you with shipping and pickup details for your courier of choice. We hope you love your Baraka products. If you are unsatisfied for any reason though, we offer no hassle returns with no time limit, just
contact us
.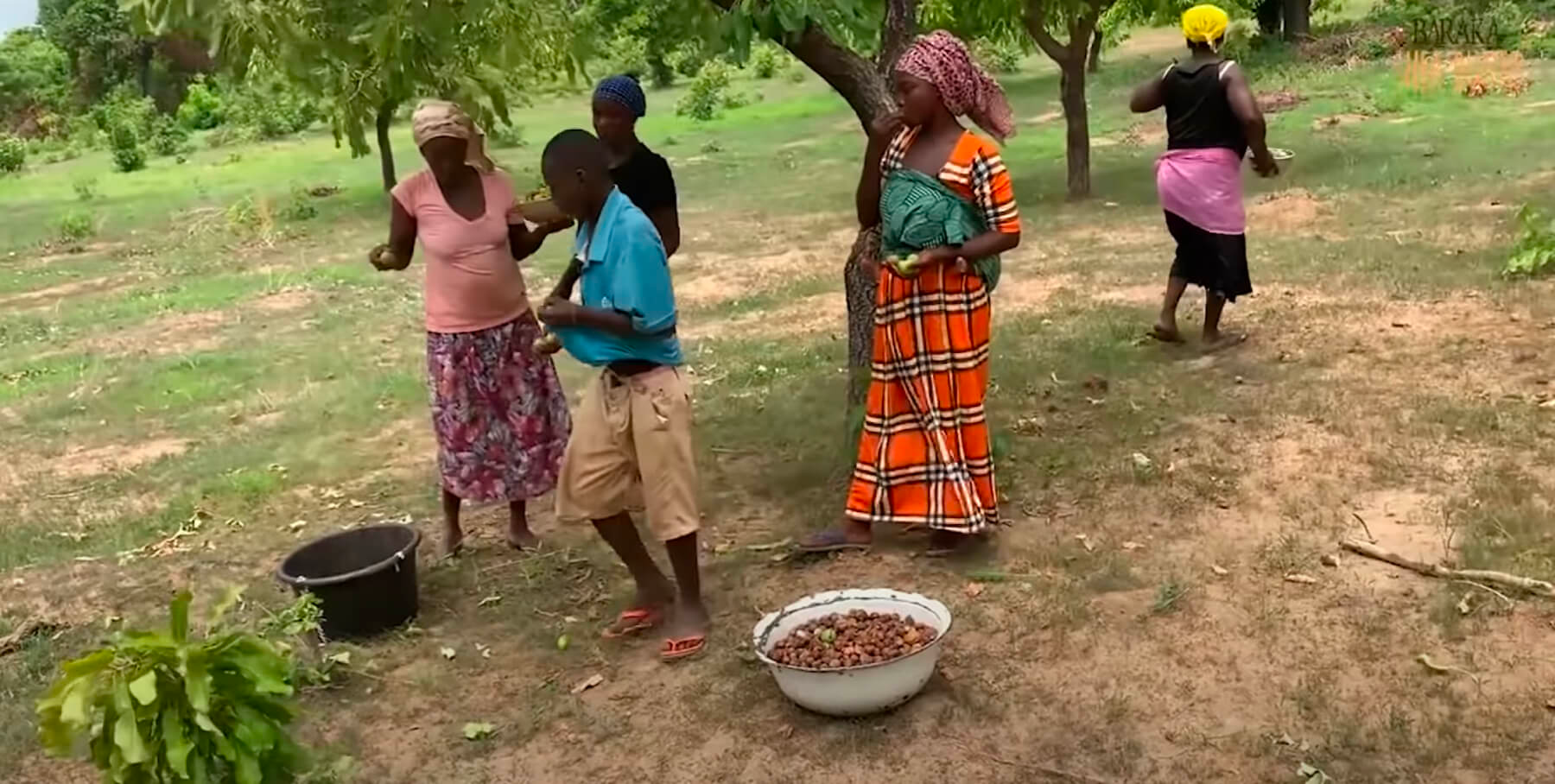 BARAKA RECIPE KITS
FOOD FOR YOUR SKIN. IMPACT FOR YOUR SOUL
Your skin deserves products made with pure, natural ingredients, all of which are produced traditionally by real people who are paid fairly for their work.
Baraka Recipe Kits are designed to make it easy for you to make your own luxurious skin care products, where you know the ingredients that go into them and the impact they have on women, families and our planet. Simple recipes with minimal ingredients (which you can spell and pronounce!), as well as adjust and adapt to make your own.
ALL NATURAL
No chemicals, additives, animal testing, or harsh industrial processing. Just pure, natural oils and butters.
COMMUNITY IMPACT
Every time you purchase Baraka's butters and oils you have a direct impact on the women, families, and communities in northern Ghana. Not only does your order provide the dignity of income to hardworking women but helps support educational and economic projects in the community.
People Love our
Kombo Butter Muscle Balm
GOOD FOR YOU, GOOD FOR THE WOMEN, GOOD FOR THE ENVIRONMENT

Handmade

Natural
Cruelty Free

Chemical Free
COMMUNITY SOURCED
FAIR TRADE & WAGES
Sign Up
Be the first to get special offers and product knowledge - Straight to your inbox
Created using