Baobab has quickly become one of the most sought-after 'superfoods'. Our baobab oil is traditionally harvested to retain all the natural goodness. What is left behind has more antioxidants than any other known fruit! 
It's perfect to use on your face, body, hair, and can be added to creams, lotions, fixed oils, or conditioners.
Baobab Oil can be used in many ways:
Use on face, body and hair
Add to other creams, lotions, fixed oils, or conditioner
Put it around the eye area, dry lips, hands, knees, and feet
Mix with a bit of water and spread over the entire body or add to bath water
Use as a carrier oil for a massage
Massage into the scalp to relieve dryness, nourishing the hair
Use on skin to relieve itchiness
Great for burns, scars, stretch marks, sun spots, ageing skin, skin cancer, pigmentation, eczema and psoriasis
The WHO does not include Baobab Oil as an edible substance, but in Africa it is widely used for medicinal purposes to treat hypertension, diabetes, obesity and abdominal ailments. Lately it has been elevated to 'cure-all' status and has gained quite a reputation through anecdotal accounts of its effectiveness in treating HIV.
BAOBAB OIL
Common name: Baobab, monkey bread tree, Ethiopian sour gourd, cream of tartar tree, senegal calabash (fruit), upside-down tree
INCI name: Adansonia Digitata  (Baobab) Seed Oil
Appearance: Clear mobile liquid
Color: Pale yellow - yellow/orange
Application: Emollient, Skin conditioning, Hair conditioning
Shelf life: 12 months
Origin: Ghana
Packaging: 250ml, 500ml, 1ltr, 4ltr
Certificate of Analysis: Available here [Request a copy]
Material Safety Data Sheet (MSDS): Available here [Request a copy]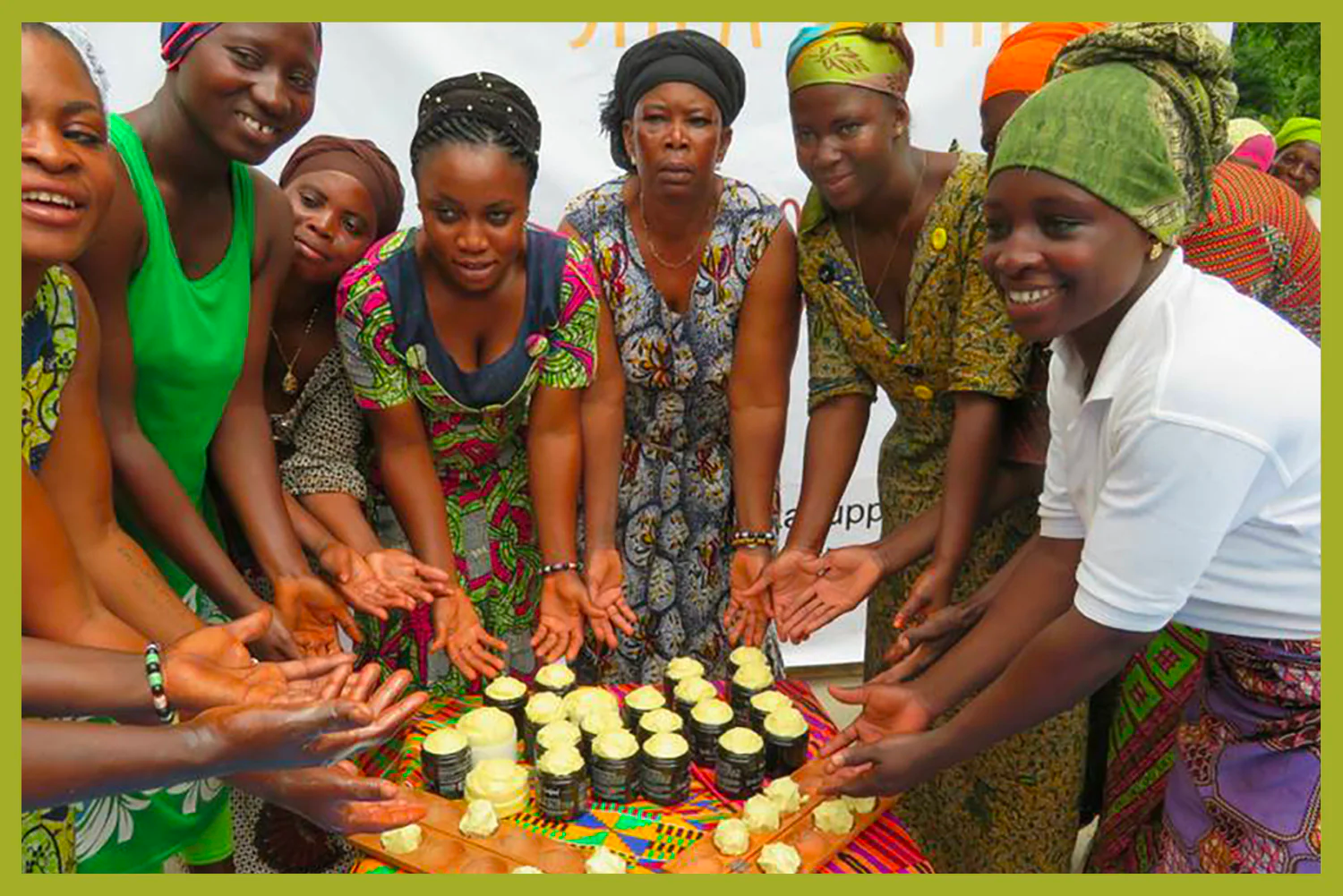 Handcrafted by women in Ghana using age-old techniques passed down through generations. Centuries of practice has taught them how to extract every bit of goodness from the shea nut, and that quality is now passed on in every package of shea butter and all the products made from it.
We ship worldwide from our fulfillment centre in North America. At checkout you can see shipping options and costs. If you would like to arrange your own shipping please select warehouse pickup and send us an email to confirm. We can provide you with shipping and pickup details for your courier of choice. We hope you love your Baraka products. If you are unsatisfied for any reason though, we offer no hassle returns with no time limit, just
contact us
.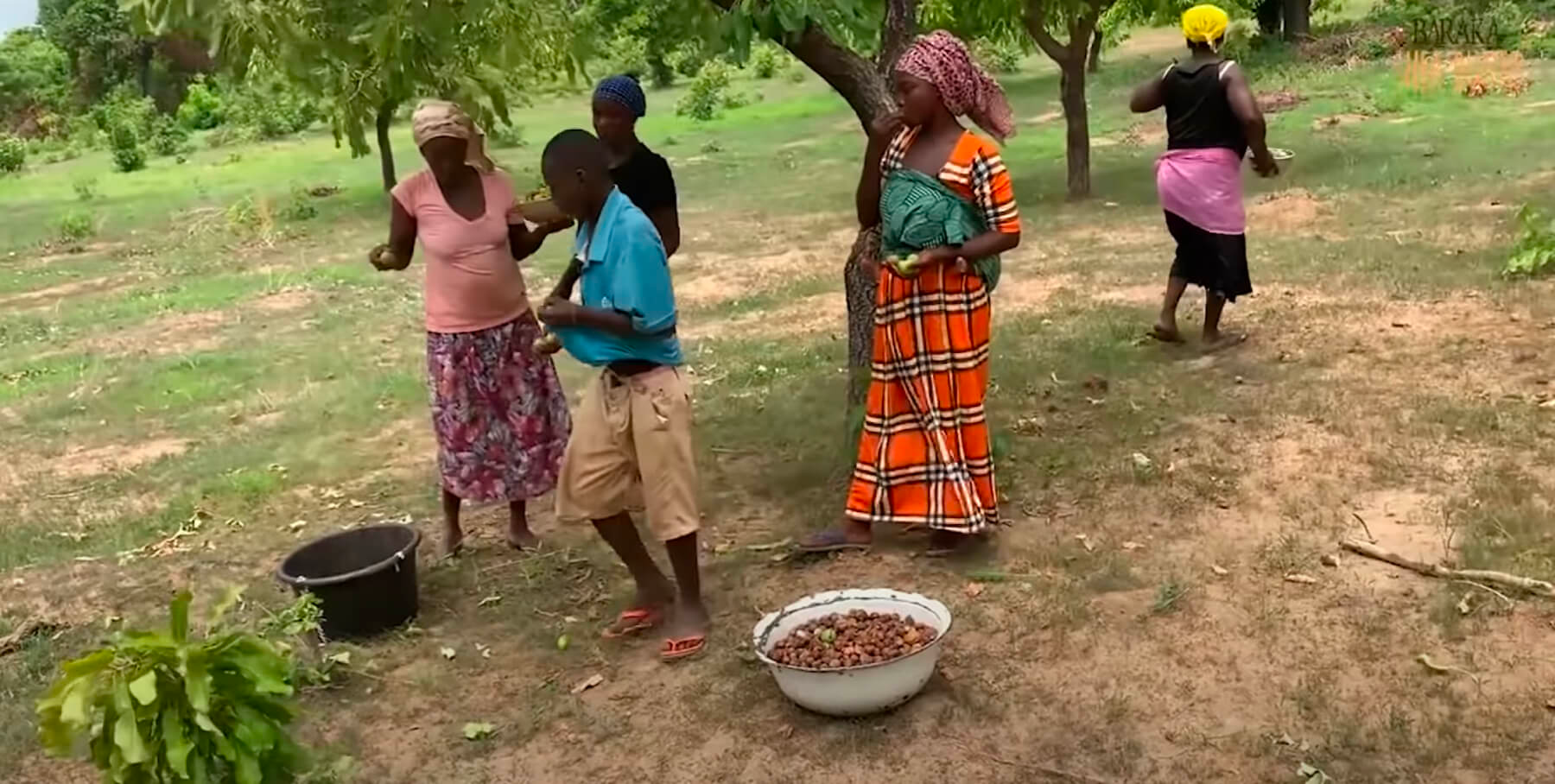 BAOBAB OIL
FROM OUR HANDS TO YOURS
Derived from the majestic baobab trees that are native to northern Ghana, the baobab fruit dries naturally on the branches. After drying for six months in the hot sun, all of the moisture is removed from the fruit and the shell becomes hard.
Like all Baraka products, our baobab oil is traditionally harvested. This involves cracking open the shell, breaking up the fruit inside, removing all the seeds and finely sieving to retain all the natural goodness. What is left behind is a nutritionally dense superfood with more antioxidants than any other known fruit!
ALL NATURAL
No chemicals, additives, animal testing, or harsh industrial processing. Just pure, natural baobab oil.
COMMUNITY IMPACT
Every time you purchase Baraka's baobab oil you have a direct impact on the women, families, and communities in northern Ghana. Not only does your order provide the dignity of income to hardworking women but helps support educational and economic projects in the community.
BENEFITS
Baobab oil has lots of great benefits such as:
Lightens dark spots
Boosts antioxidants
Heals dry skin
Promotes a healthy skin barrier
Strengthens nails
Increases collagen
Nourishes hair
People Love our
Baobab Oil
GOOD FOR YOU, GOOD FOR THE WOMEN, GOOD FOR THE ENVIRONMENT

Handmade

Natural
Cruelty Free

Chemical Free
COMMUNITY SOURCED
FAIR TRADE & WAGES
Sign Up
Be the first to get special offers and product knowledge - Straight to your inbox
Created using