You are saving
50%
($14.03)
Baobab has quickly become one of the most sought-after 'superfoods'. Our baobab powder is traditionally harvested to retain all the natural goodness. What is left behind has more antioxidants than any other known fruit!
Baobab powder is high in fibre, rich in vitamin C, and provides slow energy release.
With a naturally sweet and tangy taste, baobab powder can be incorporated into food and drink, or used in skin care. Here are five suggestions to get you started:
Add to Water
Bake with Baobab
Create a Dip
Mix into a Smoothie
Make a Baobab Face Mask
You can find recipes for some of these ideas in our blog post:  5 Ways to Use Baobab Powder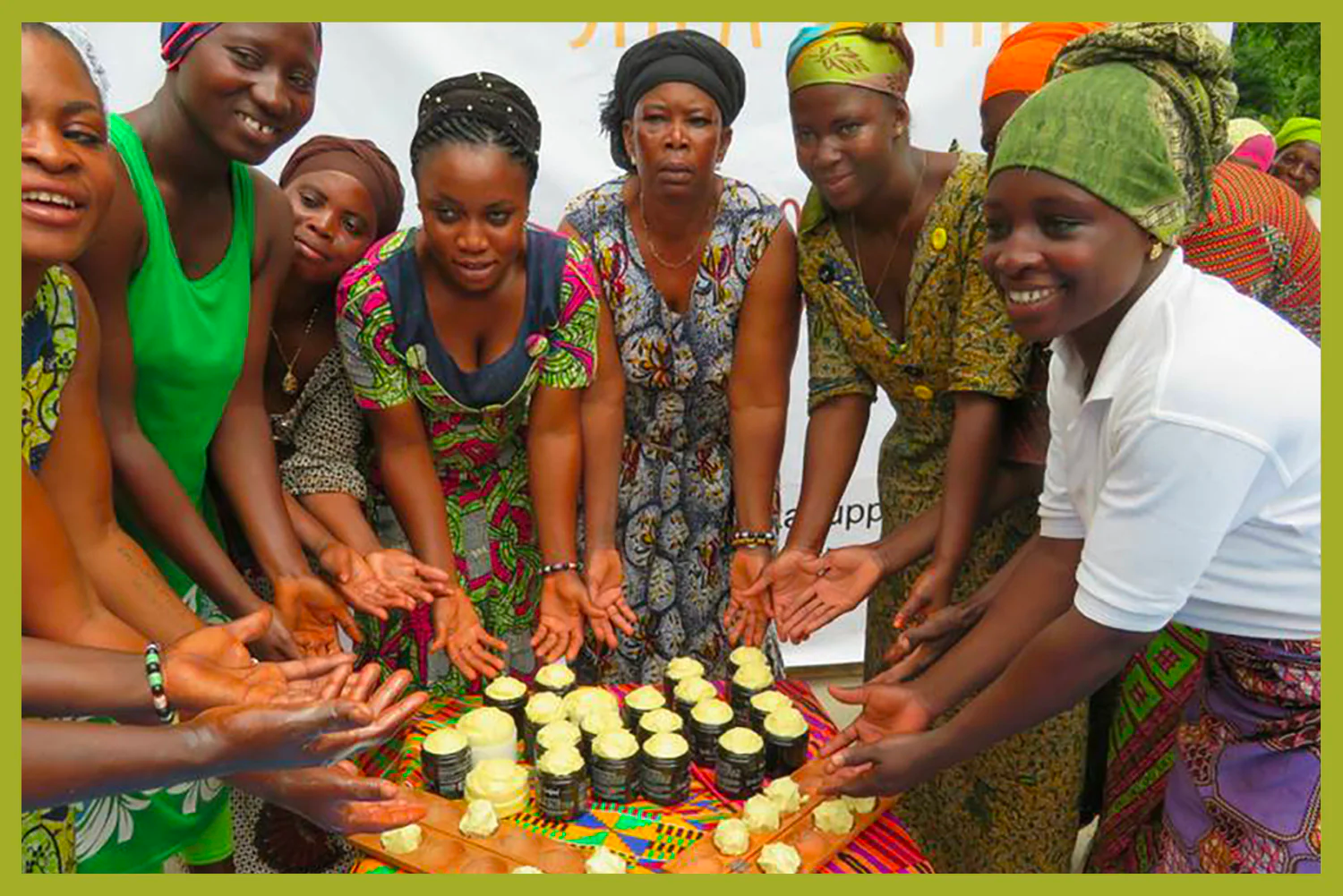 Handcrafted by women in Ghana using age-old techniques passed down through generations. Centuries of practice has taught them how to extract every bit of goodness from the shea nut, and that quality is now passed on in every package of shea butter and all the products made from it.
We ship worldwide from our fulfillment centre in North America. At checkout you can see shipping options and costs. If you would like to arrange your own shipping please select warehouse pickup and send us an email to confirm. We can provide you with shipping and pickup details for your courier of choice. We hope you love your Baraka products. If you are unsatisfied for any reason though, we offer no hassle returns with no time limit, just
contact us
.
WHY PETER LOVES BAOBAB POWDER
Find out how Peter likes to power up with baobab powder.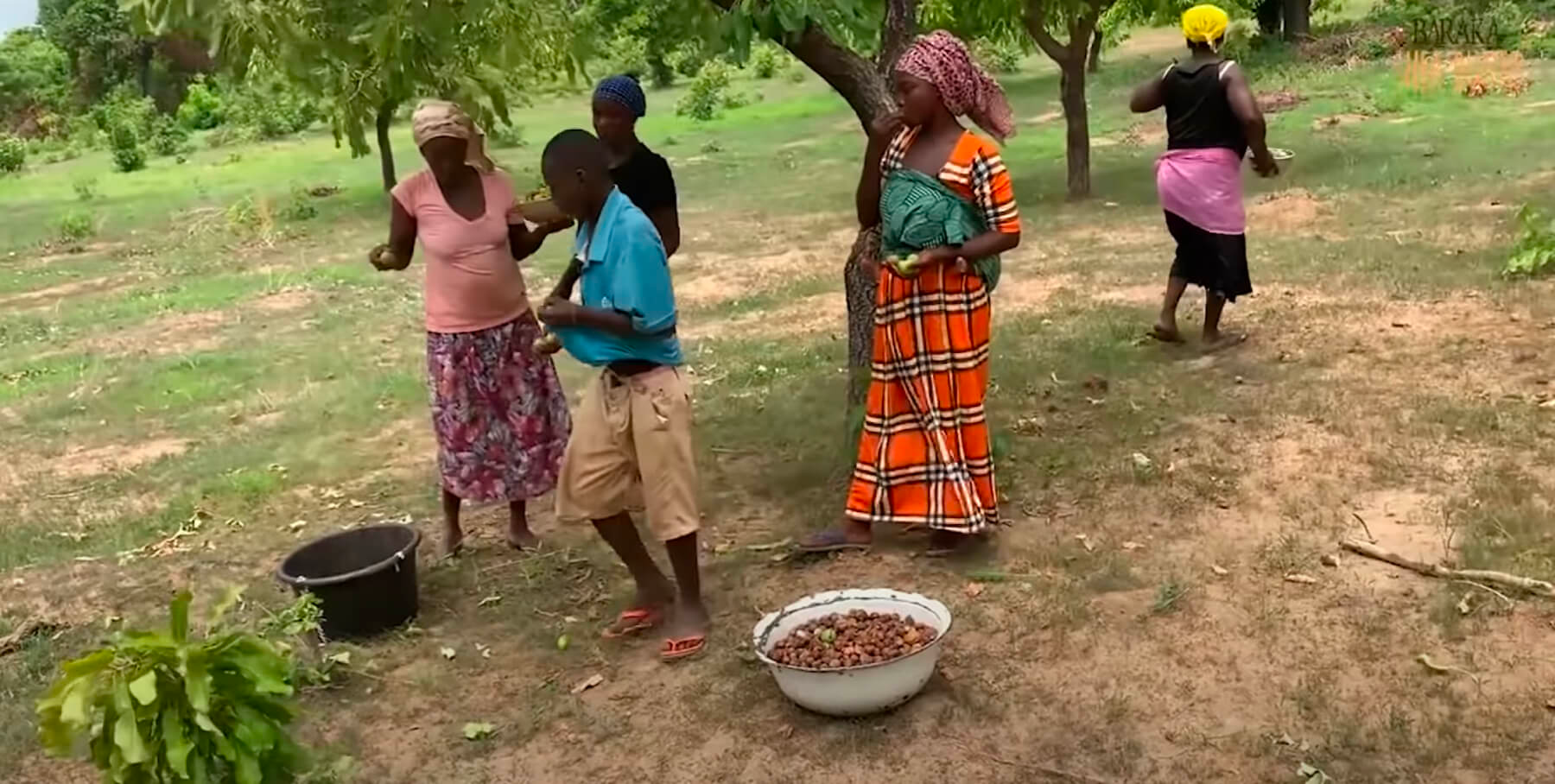 TRADITIONALLY HARVESTED BAOBAB POWDER
FROM OUR HANDS TO YOURS
Derived from the majestic baobab trees that are native to northern Ghana, the baobab fruit dries naturally on the branches. After drying for six months in the hot sun, all of the moisture is removed from the fruit and the shell becomes hard.
Like all Baraka products, our baobab powder is traditionally harvested. This involves cracking open the shell, breaking up the fruit inside, removing all the seeds and finely sieving to retain all the natural goodness. What is left behind is a nutritionally dense superfood with more antioxidants than any other known fruit!
ALL NATURAL
No chemicals, additives, animal testing, or harsh industrial processing. Just pure, natural baobab powder.
COMMUNITY IMPACT
Every time you purchase Baraka's baobab powder you have a direct impact on the women, families, and communities in northern Ghana. Not only does your order provide the dignity of income to hardworking women but helps support educational and economic projects in the community.
BENEFITS
Baobab powder has lots of great benefits such as:
Slow energy release
Rich in vitamin C
Great source of antioxidants
High in fiber
People Love our
Baraka Baobab Powder
GOOD FOR YOU, GOOD FOR THE WOMEN, GOOD FOR THE ENVIRONMENT

Handmade

Natural
Cruelty Free

Chemical Free
COMMUNITY SOURCED
FAIR TRADE & WAGES
Sign Up
Be the first to get special offers and product knowledge - Straight to your inbox
Created using