Our Bolga baskets are handmade in small communities using traditional methods. The women gather together to make the baskets to earn extra income to support their children and families. Each basket is completely unique and handcrafted just for you so the colors may vary.
This strong, reinforced basket acts as both a bag you can take on the road, to a handy item to use for storage and organization. You will not find a bag this beautiful and rugged anywhere else on the market, and you will definitely not find a bag that rivals this one in the handmade category.
Our Heavy Duty Baskets all offer an array of handpicked colors that represent the beauty of Africa, yet also leave room for you to use your own artistic expression on what you decide to pair with this bag or use it for. 
Our vegan baskets are made for people who are against the harm of animals, but still search for a piece of handmade authentic african beauty.
Dip the basket in cold water for 1 minute. 
Remove from water and let it absorb the moisture for 5 minutes. 
Bend the basket to reshape and allow it to dry.
A unique, hand-woven creation made by artists, the colors vary and may not be as shown.
Please treat dimensions as approximate only. Each basket is an individual work of art, made by hand and not to any pre-programmed size, using skills and techniques passed down through generations.
The actual size of the basket you get may be larger, or smaller than the dimensions indicated, depending on the feelings and circumstances of the artist who made it on the day it was made.
APPROXIMATE DIMENSIONS (HEAVY DUTY OVAL LEATHER)
Handle to base height: 54cm
Length: 28cm
Height: 29cm
APPROXIMATE DIMENSIONS (HEAVY DUTY OVAL VEGAN)
Length: 51cm 
Width: 27cm
Height: 28cm 
Height to top of handle: 54cm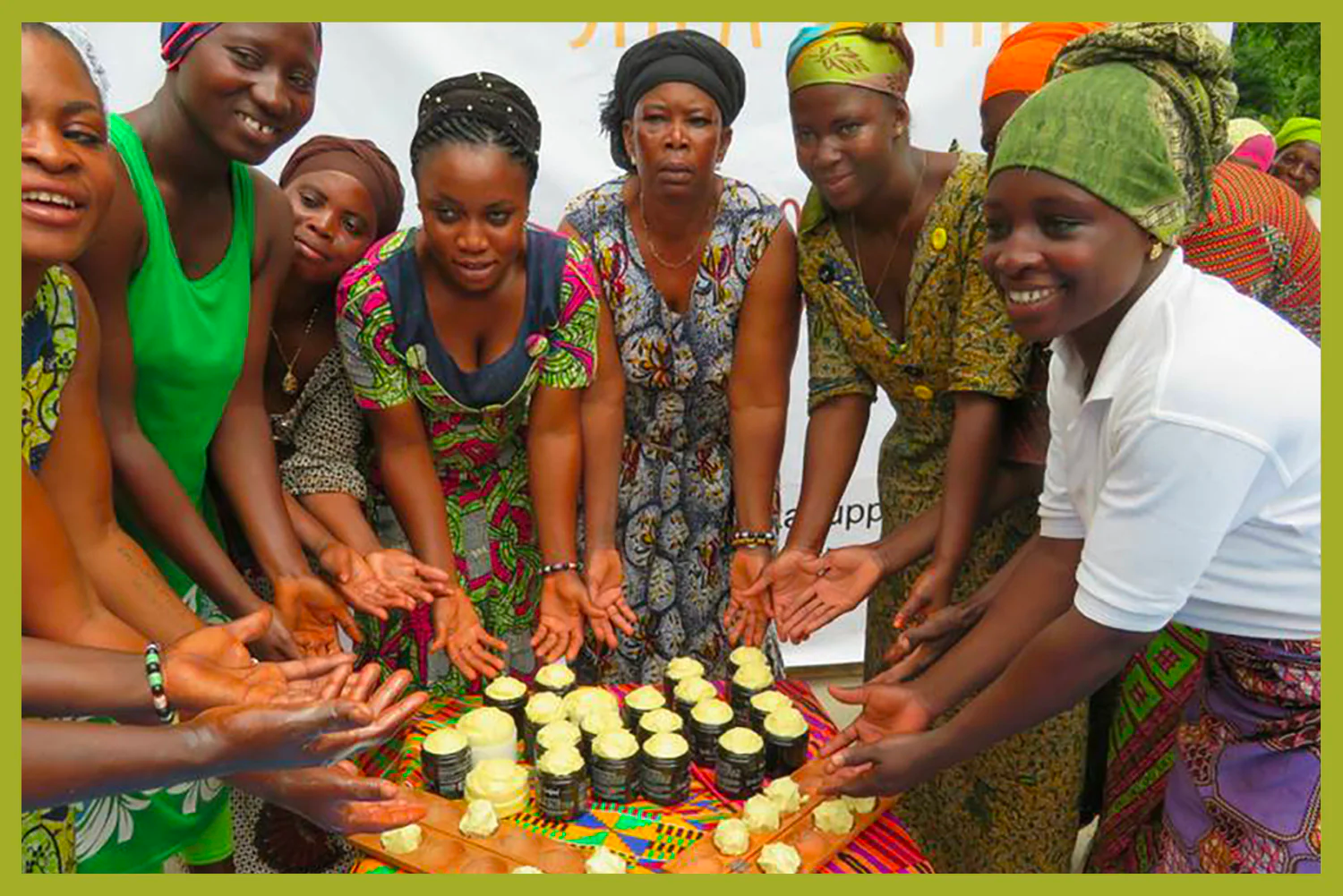 Handcrafted by women in Ghana using age-old techniques passed down through generations. Centuries of practice has taught them how to extract every bit of goodness from the shea nut, and that quality is now passed on in every package of shea butter and all the products made from it.
We ship worldwide from our fulfillment centre in North America. At checkout you can see shipping options and costs. If you would like to arrange your own shipping please select warehouse pickup and send us an email to confirm. We can provide you with shipping and pickup details for your courier of choice. We hope you love your Baraka products. If you are unsatisfied for any reason though, we offer no hassle returns with no time limit, just
contact us
.
BOLGA BASKETS IN THE COMMUNITY
See how these beautiful baskets are crafted. You'll also hear about the relationship between Baraka and the women from communities near Bolgatanga.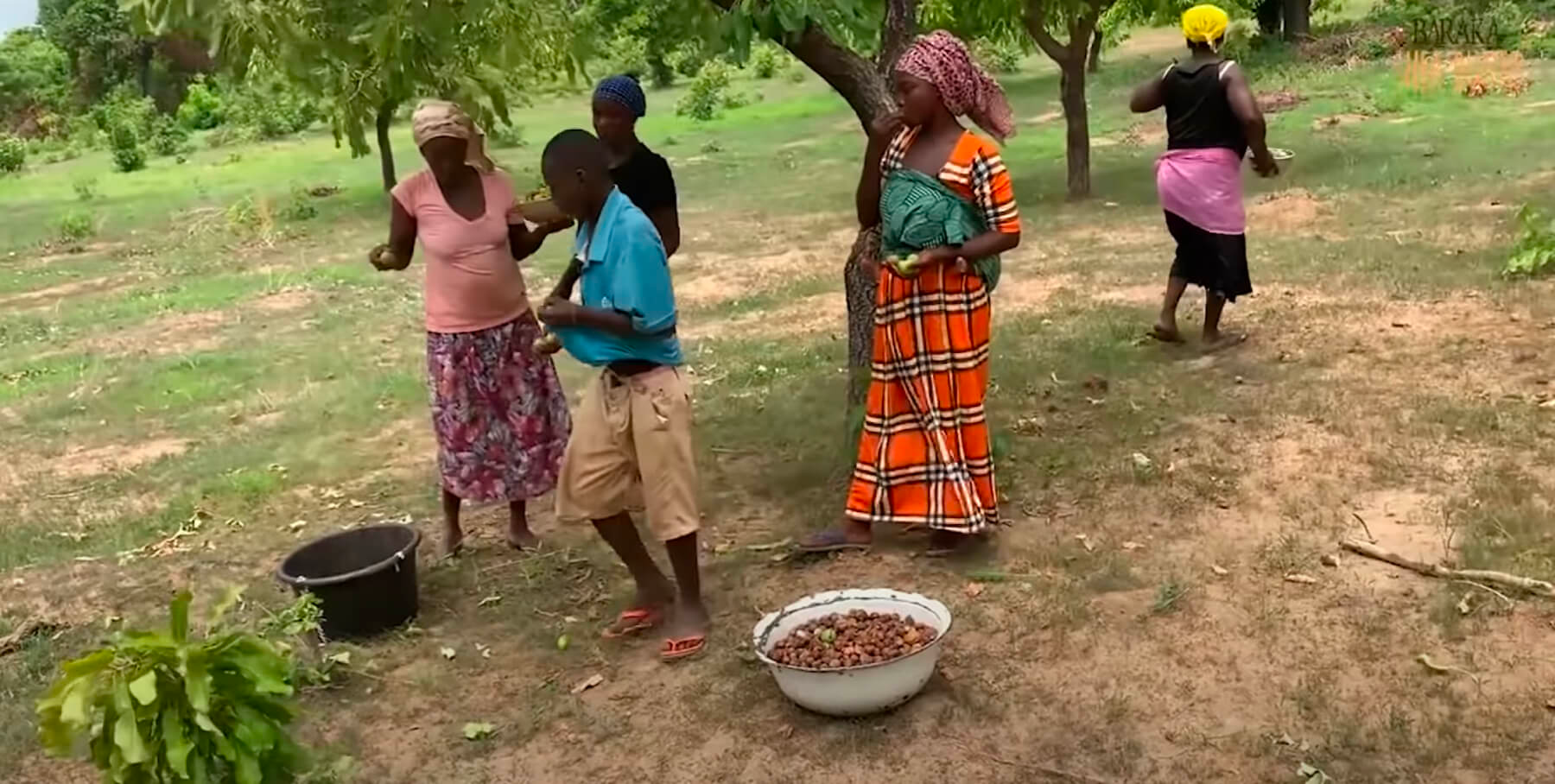 HANDCRAFTED BOLGA BASKETS
FROM OUR HANDS TO YOURS
In small communities, far away from the retail stores that so many of us take for granted, people have learned over hundreds of years to be resourceful and creative. Each basket is carefully crafted by hand to be simple, beautiful, yet functional.
COMPLETELY UNIQUE
The colors are inspired by the women who make them, so each basket is completely unique and crafted for you.
COMMUNITY IMPACT
Every time you purchase from Baraka you have a direct impact on the women, families, and communities in northern Ghana. Not only does your order provide the dignity of income to hardworking women but enables us to support the Bolgatanga communities with modern training, quality control and microcredit facilities.
TRADITIONAL & FAIR-TRADE
They are Hand Made in small communities, far away from the fashions and retail outlets that so many of us take for granted, people have learned over hundreds of years to be resourceful and creative. And you would be hard-pushed to find a more striking and valued example than the Bolga Basket.
Designed to work hard and still look beautiful, these baskets are like all the very best inventions - simple yet incredibly effective, both as convenience tools and objects to admire in their own right.
People Love our
Heavy Duty Oval Basket
GOOD FOR YOU, GOOD FOR THE WOMEN, GOOD FOR THE ENVIRONMENT

Handmade

Natural
Cruelty Free

Chemical Free
COMMUNITY SOURCED
FAIR TRADE & WAGES
Sign Up
Be the first to get special offers and product knowledge - Straight to your inbox
Created using