Nuts, Beans N' Seeds Bundle (Cosmetic/Sterile)
Small --- 1 pack of each Nuts/Beans/Seeds
Medium --- 2 packs of each Nuts/Beans/Seeds
Large --- 3 packs of each Nuts/Beans/Seeds
Bundle up on nuts, beans and seeds to save 15%! Each kit contains a bag of:
All nuts, beans and seeds are hand-harvested and packaged in Ghana as the first step in creating Baraka's oils and butters.
Use these raw nuts, beans and seeds as a prop in product photography, for your in-store displays, or simply as a talking point with customers.
Each bundle contains a handful of nuts/beans/seeds of the six types. Please note that you will not be able to grow your own trees from these as they are sterile.
Use these raw nuts, beans and seeds as a prop in product photography, for your in-store displays, or simply as a talking point.
SHEA NUTS
The first step in creating  shea butter  is gathering the fallen shea fruit and nuts. Shea trees grow wild in northern Ghana and cover vast areas of the Savannah. Sometimes a single shea tree can take up to fifty years before they are mature enough to be harvested for the first time, making them a precious commodity.
Shea fruit season is late April to early June. Delicious, tasty and sweet, it is a treat for young and old, with a seed that can be processed into shea butter. Fruit that falls from the trees is picked, then cleaned, dried, husked and packed in sacks for transport to the Baraka Shea Butter processing center. Only about 15% of the fallen shea fruit/seeds are picked for shea butter production. The rest are left to germinate and grow into new shea trees.
KOMBO NUTS 
Kombo nuts come from the tropical West African tree called Pycnanthus angolensis, which is also known as the "African nutmeg". These tall trees provide natural shade and ecosystem biodiversity for cocoa crops. 
The nuts are used to make our  kombo butter  which is naturally high in myristoleic acid to help soothe muscle and joint pain.
PALM NUTS 
The shelling of the palm nuts is the first step in traditional  palm oil  extraction. You can do shelling by cracking each nut with two stones and simultaneously separating the kernel and shell. The usage of nut-cracking stations has mostly replaced this human procedure.
The traditional method of extracting oil from palm kernels is to fry them in old oil or simply heat the dried nuts. Using a motorized grinder, the fried kernels are pounded or ground to a paste. The palm kernel oil is released by heating the paste with a tiny amount of water. You can skim the released oil from the top regularly.
COCOA BEANS 
Our cocoa beans are sustainably grown and hand harvested from community based small-holder farms. The techniques used to harvest and prepare the beans have been passed down through generations. For most women and families this is the mainstay of their economy.
Cocoa beans are used to make our luxurious  cocoa butter . We have kept a few beans just for you though! 
NEEM SEEDS
Neem seeds, best known for producing beneficial oil,  are derived from the evergreen Azadirachat Indica tree known for its medicinal, cosmetic and pesticidal properties, earning its nickname 'village pharmacy'.
Neem is also a natural, organic insecticide that can chase off pests from your garden and off your skin.
The seeds are first broken open and the kernels separated to be pressed into  neem oil .
BAOBAB SEEDS
Derived from the majestic baobab trees native to northern Ghana, the fruit dries naturally on its branches. After drying for six months in the hot African sun, all of the moisture is removed from the fruit and the shell becomes hard.
The baobab seed is extracted by cracking open the shell and breaking up the fruit. The seeds are first hammer-milled to remove the hard outer coat from the kernel and then placed in a screw expeller and cold pressed from the kernel. The oil is then filtered for clarity to obtain a beautiful clear golden liquid  baobab oil .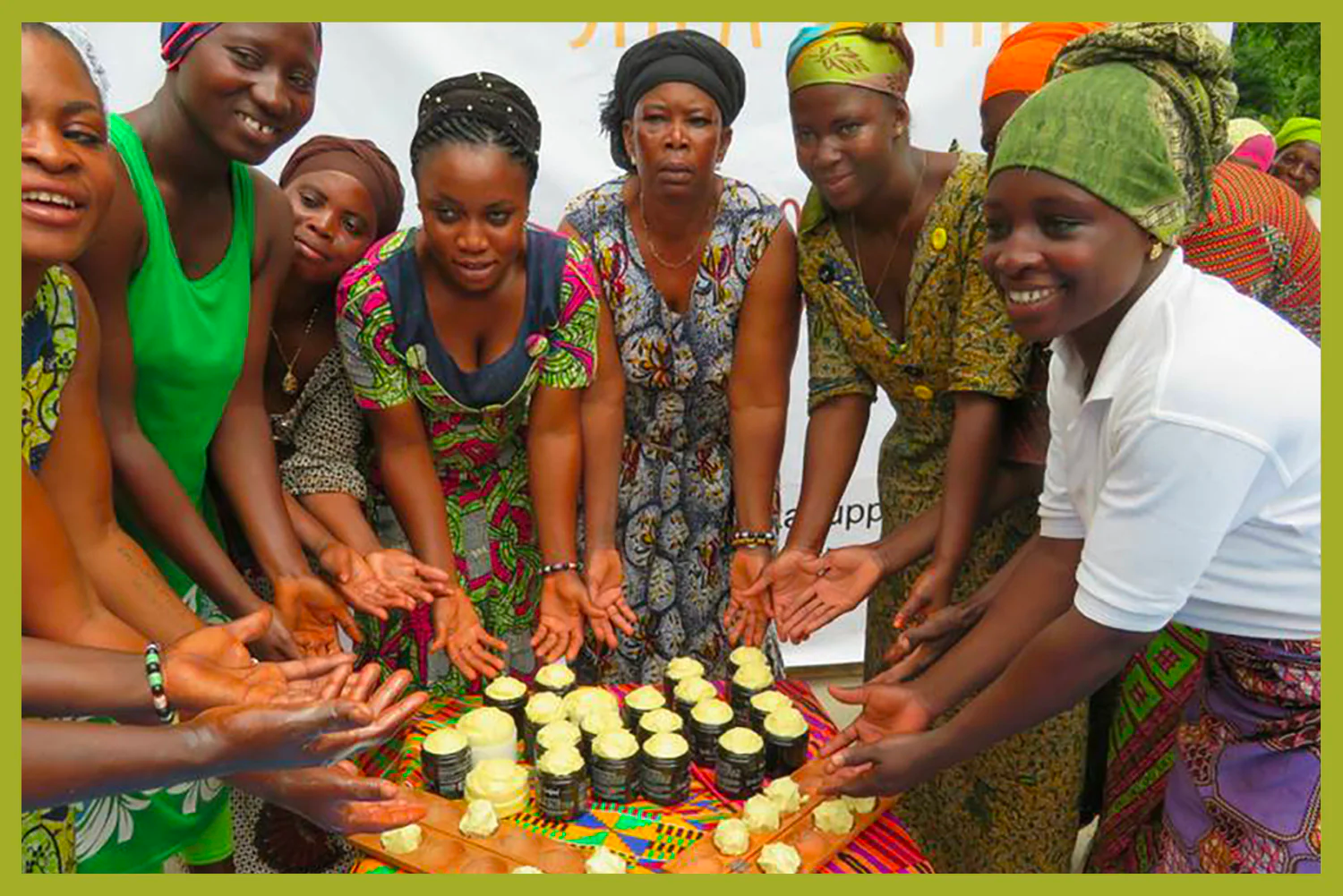 Handcrafted by women in Ghana using age-old techniques passed down through generations. Centuries of practice has taught them how to extract every bit of goodness from the shea nut, and that quality is now passed on in every package of shea butter and all the products made from it.
We ship worldwide from our fulfillment centre in North America. At checkout you can see shipping options and costs. If you would like to arrange your own shipping please select warehouse pickup and send us an email to confirm. We can provide you with shipping and pickup details for your courier of choice. We hope you love your Baraka products. If you are unsatisfied for any reason though, we offer no hassle returns with no time limit, just
contact us
.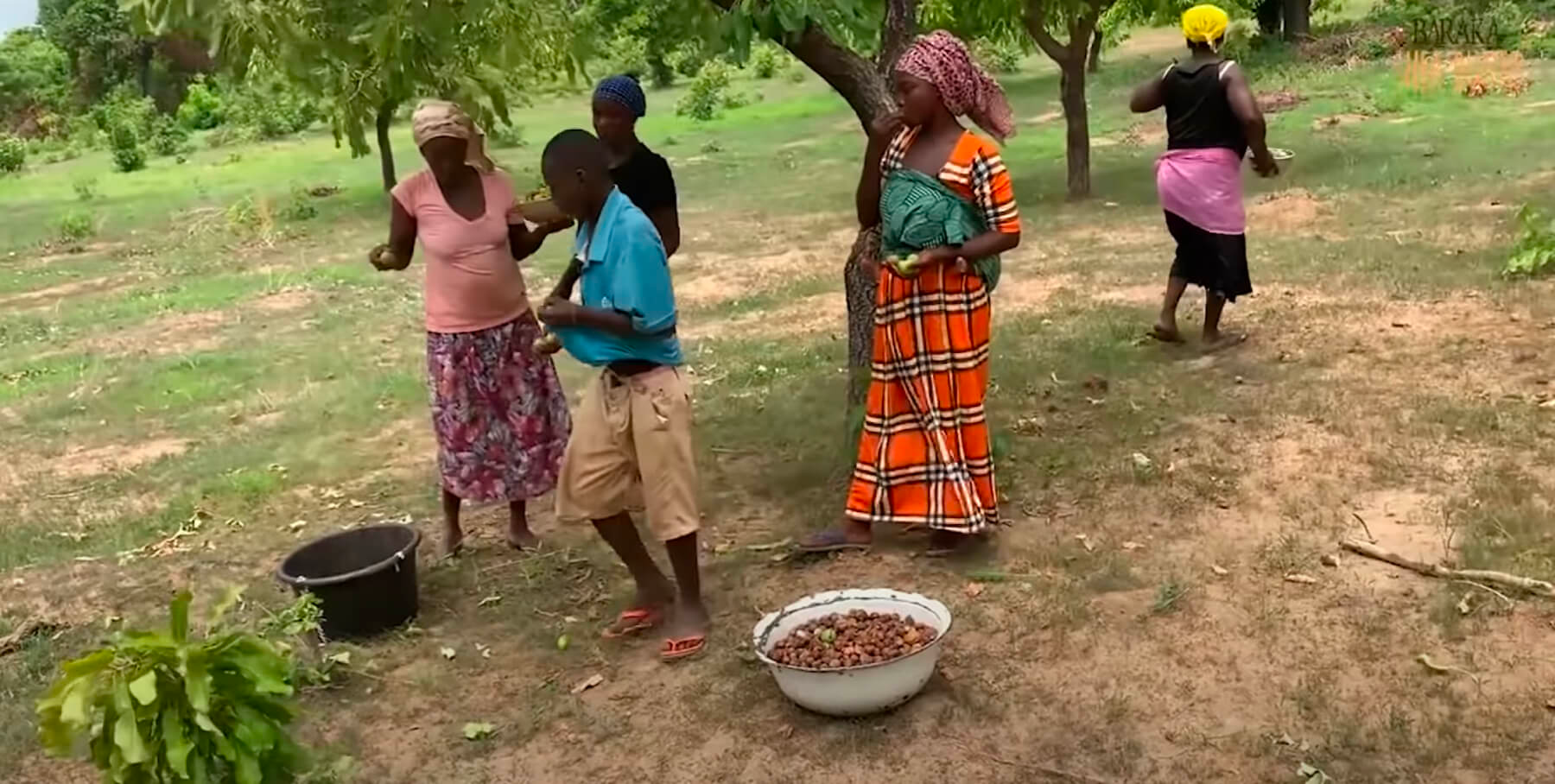 BARAKA NUTS 'N BEANS
FROM OUR HANDS TO YOURS
All of our products are sustainably sourced and handcrafted. Each order gives the dignity of income to hardworking women and their families in Ghana.
ALL NATURAL
No chemicals, additives, animal testing, or harsh industrial processing. Just pure, natural oils and butters.
COMMUNITY IMPACT
Every time you purchase Baraka's products you have a direct impact on the women, families, and communities in northern Ghana. Not only does your order provide the dignity of income to hardworking women but helps support educational and economic projects in the community.
People Love our
Nuts, Beans N' Seeds Bundle (Cosmetic/Sterile)
GOOD FOR YOU, GOOD FOR THE WOMEN, GOOD FOR THE ENVIRONMENT

Handmade

Natural
Cruelty Free

Chemical Free
COMMUNITY SOURCED
FAIR TRADE & WAGES
Sign Up
Be the first to get special offers and product knowledge - Straight to your inbox
Created using