Hibiscus powder is traditionally used for making a local sweet and spicy hot drink called Sobolo (recipe coming soon!). It has health benefits such as lowering blood pressure and cholesterol levels, and it also has a high content of vitamin C.
Hibiscus powder is really versatile and can be used for cooking as well as beauty products.
Not sure where to start? Check out our hibiscus recipes  here !
Hibiscus Powder can be added to soaps and bars to give a gentle exfoliation or try this lovely sugar scrub recipe.
This all-natural body scrub will leave your skin so soft and moisturized!⁠ You only need six simple ingredients, and most of them are found in your kitchen!⁠
What are the benefits of sugar scrubs? Sugar scrubs are great for exfoliating and moisturizing your skin, helps to avoid ingrown hairs, as well as brightens and evens out your skin texture.
To find more hibiscus recipes, check out our blogs  here .
DIRECTIONS
Mix the white sugar with the Baraka Coconut Oil slowly until well incorporated.
Add the almond oil and vitamin E.
Stir in the Baraka Hibiscus Petals and any essential oils.
Store in an airtight container and now you have a luxurious sugar scrub!
THE HIBISCUS PLANT
Scientific name: Hibiscus sabdariffa L. Family: Malvaceae (mallows)
Synonyms: Hibiscus rosa-sinensis, Gudahal, Jawa, Mondaro, Odophulo, Dasnigae, Dasavala, Jasud, Jasuva, Dasani, Dasanamu, Sevarattai, Sembaruthi, Oru, Joba, Japa Kusum, Garden Hibiscus, China rose, Angharaehindi, Shoeblackplant
INCI name: HIBISCUS SABDARIFFA FLOWER POWDER Cosmetic Ingredient (INCI)
Latin name: Hibiscus rosa-sinensis
Certificate of Analysis: Email us at info@barakasheabutter.com to request a copy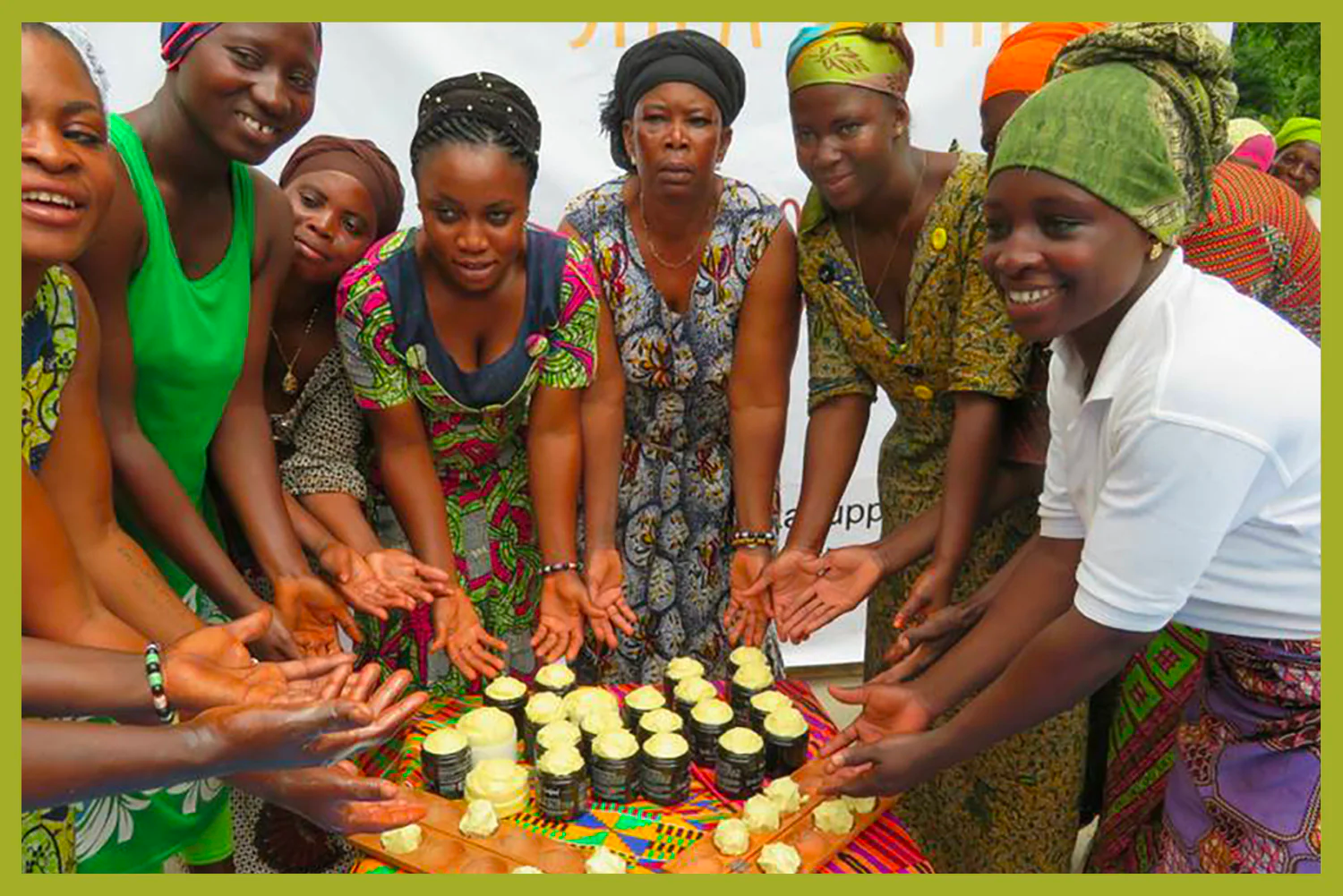 Handcrafted by women in Ghana using age-old techniques passed down through generations. Centuries of practice has taught them how to extract every bit of goodness from the shea nut, and that quality is now passed on in every package of shea butter and all the products made from it.
We ship worldwide from our fulfillment centre in North America. At checkout you can see shipping options and costs. If you would like to arrange your own shipping please select warehouse pickup and send us an email to confirm. We can provide you with shipping and pickup details for your courier of choice. We hope you love your Baraka products. If you are unsatisfied for any reason though, we offer no hassle returns with no time limit, just
contact us
.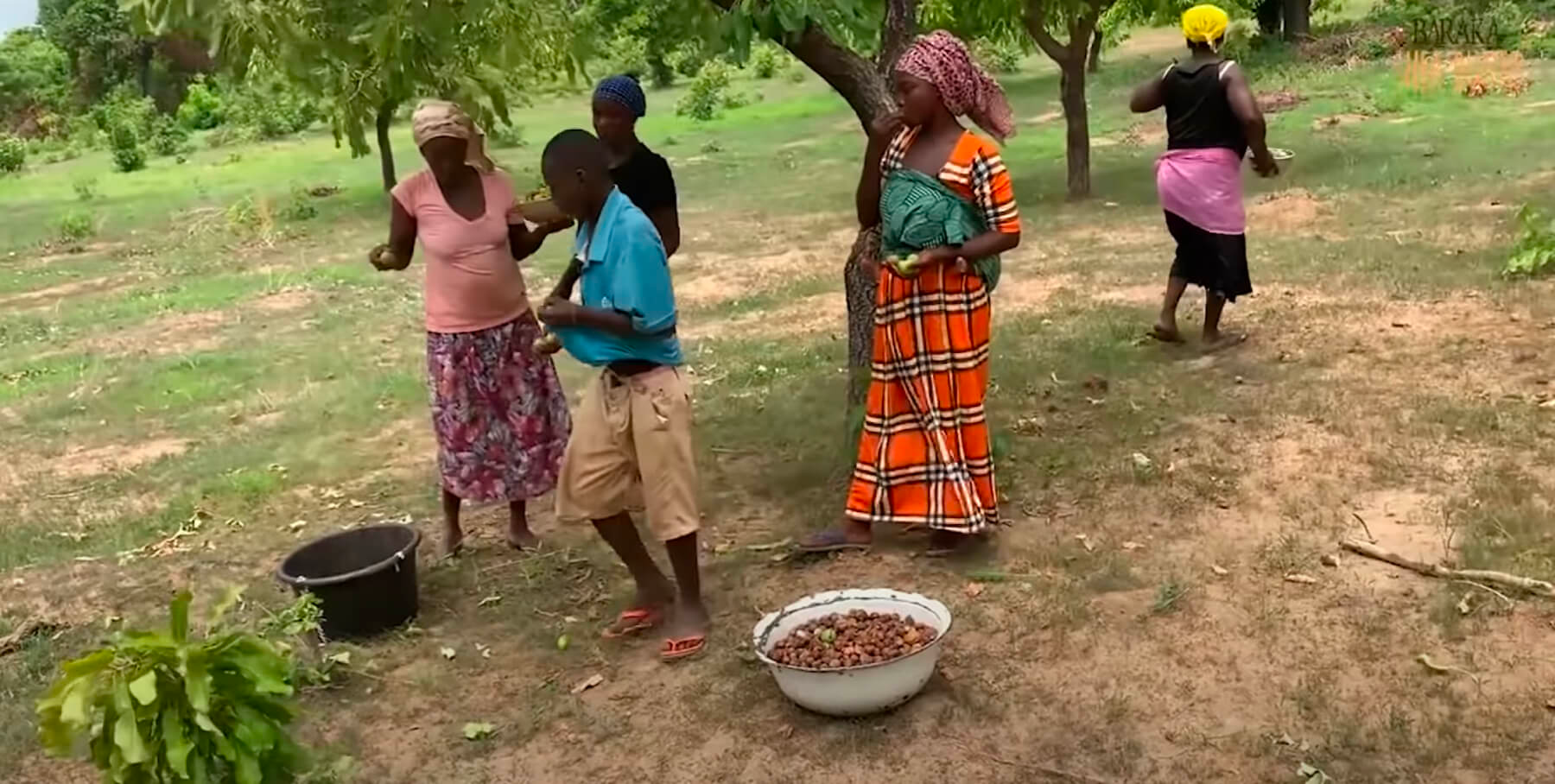 DRIED HIBISCUS POWDER
FROM OUR HANDS TO YOURS
Each order gives the dignity of income to the hard-working women. For most families, this is the mainstay of their economy.
ALL NATURAL
No chemicals, additives, animal testing, or harsh industrial processing. Just pure, natural dried hibiscus powder.
COMMUNITY IMPACT
Every time you purchase Baraka's dried hibiscus powder, you have a direct impact on the women, families, and communities in northern Ghana. Not only does your order provide the dignity of income to hardworking women but helps support educational and economic projects in the community.
BENEFITS
There are a number of benefits pointed to the use of hibiscus ranging from the aid in weight loss to the possibility of improving liver or heart health and fighting hair loss.
Here are some benefits from using hibiscus:
FOR GENERAL HEALTH
May improve digestion: Hibiscus is a mild diuretic, which eases constipation and regulates bowel movement. 
Promotes weight loss: Hibiscus lowers the absorption of glucose and starch from carbohydrate rich foods. So, it helps in maintaining a healthy weight.
May prevent anaemia: As hibiscus is high in iron, it increases the haemoglobin level in the body. This may prevent and even help in curing anaemia.
FOR YOUR SKIN
Anti-ageing properties make skin firm and prevent wrinkles.
Regenerates skin cells by producing a mild exfoliating effect.
Removes dead skin cells to reveal softer and lighter skin.
Has anti-oxidant properties to keep the skin healthy and glowing.
Has anti-bacterial properties to aid in removing acne with the presence of Vitamin C.

FOR YOUR HAIR

Strengthens hair roots
Rejuvenates hair by preventing premature greying and promotes fresh hair growth.
Offers nourishment to your scalp and hair improving the overall quality.
Aids in the removal of dandruff
People Love our
Dried Hibiscus Powder
GOOD FOR YOU, GOOD FOR THE WOMEN, GOOD FOR THE ENVIRONMENT

Handmade

Natural
Cruelty Free

Chemical Free
COMMUNITY SOURCED
FAIR TRADE & WAGES
Sign Up
Be the first to get special offers and product knowledge - Straight to your inbox
Created using