Personal (0.55 lb / 250 g)
Our palm oils are made from pure, sustainably grown and community harvested palm fruits. Palm kernel oil is cold pressed from the kernels of the oil palm's fruit. The fruit is processed in a modern Roundtable on Sustainable Palm Oil (RSPO) certified facility and Baraka is a Registered RSPO Supply Chain Associate. To become RSPO certified, the palm oil production must meet stringent sustainability criteria.
Palm oil is used in lots of different product formulations. Rich in antioxidants, it helps to nourish and protect the skin. We like using it in soaps, lotions, hair care and more. It is also high in myristic acid, an anti-inflammatory and cooling agent that makes it an excellent carrier for muscle, tendon, and ligament injury blends.
Looking for inspiration? Check out our recipes featuring palm oil  here.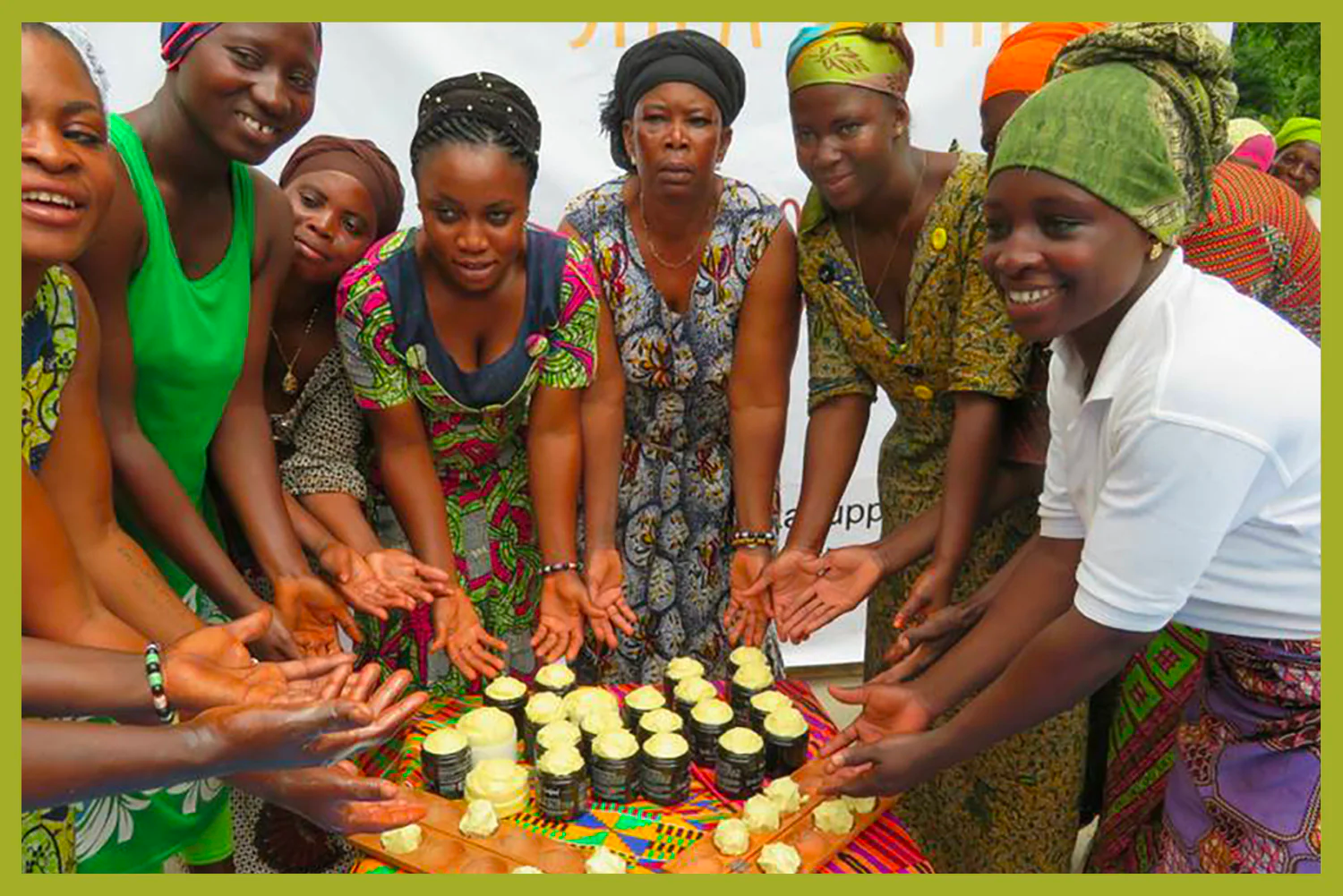 Handcrafted by women in Ghana using age-old techniques passed down through generations. Centuries of practice has taught them how to extract every bit of goodness from the shea nut, and that quality is now passed on in every package of shea butter and all the products made from it.
We ship worldwide from our fulfillment centre in North America. At checkout you can see shipping options and costs. If you would like to arrange your own shipping please select warehouse pickup and send us an email to confirm. We can provide you with shipping and pickup details for your courier of choice. We hope you love your Baraka products. If you are unsatisfied for any reason though, we offer no hassle returns with no time limit, just
contact us
.
SUSTAINABLE PALM OIL
Check out this interview with Avaala Awonnea, General Manager of Benso Oil Palm Plantation, a key partner in Baraka's Palm Oil Supply Chain. He discusses the company's operation and commitment to social responsibility.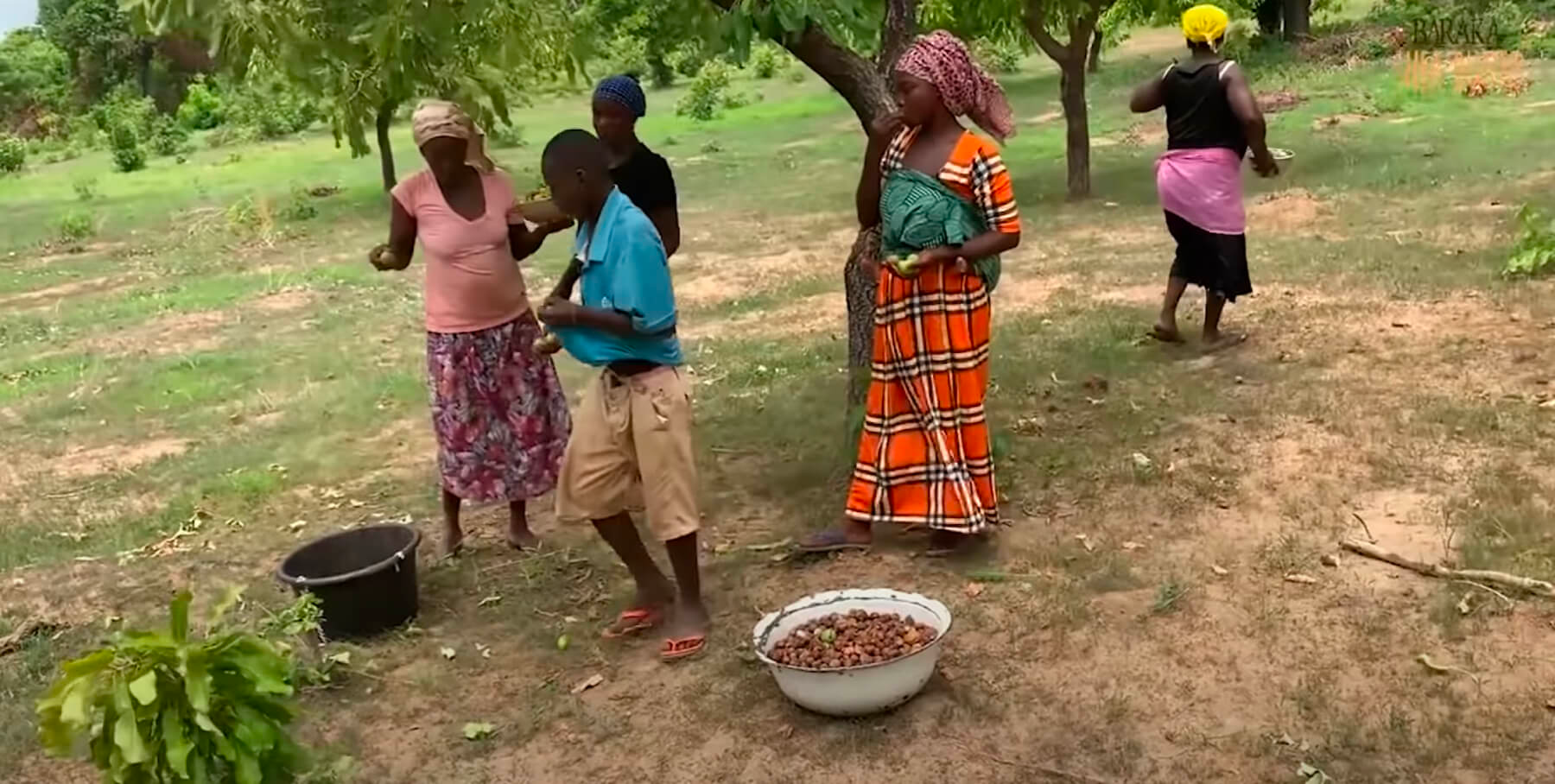 COMMUNITY HARVESTED PALM OILS
FROM OUR HANDS TO YOURS
Baraka's palm oils support small-holder farmers in remote communities whose farms have been developed on degraded forest lands or reclaimed mining areas. This creates lots of positive impacts for the farmers and environment. For most women and families this is the mainstay of their economy.
ALL NATURAL
No chemicals, additives, animal testing, or harsh industrial processing. Just pure, natural palm oils.
COMMUNITY IMPACT
Every time you purchase Baraka's palm oils you have a direct impact on the women, families, and communities in northern Ghana. Not only does your order provide the dignity of income to hardworking women but helps support educational and economic projects in the community. Baraka has helped to set up a project to convert degraded forest lands to small-holder palm operations and provided training, support and resources to help local families take them over.
BENEFITS
Our palm kernel oil has lots of benefits:
Very hydrating for the skin and helps to seal in moisture.
Similar to coconut oil, it has a high percentage of lauric acid which adds a smooth texture to product formulations.
Rich in antioxidants, like vitamin E, to protect the skin and reduce sign of ageing.
High in myristic acid which is an anti-inflammatory and cooling agent.
Softens skin and hair.
People Love our
Baraka Palm Kernel Oil
GOOD FOR YOU, GOOD FOR THE WOMEN, GOOD FOR THE ENVIRONMENT

Handmade

Natural
Cruelty Free

Chemical Free
COMMUNITY SOURCED
FAIR TRADE & WAGES
Sign Up
Be the first to get special offers and product knowledge - Straight to your inbox
Created using